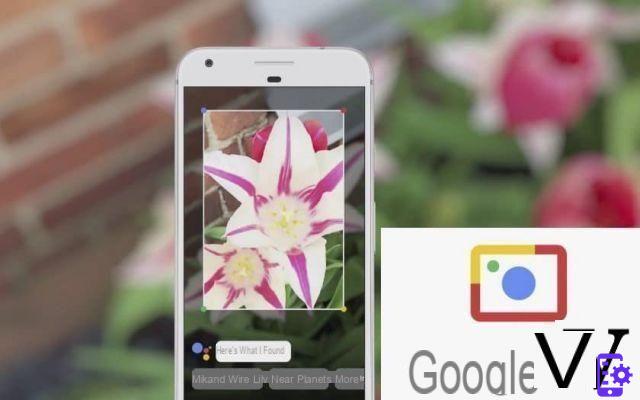 Update of 08/06/2021 at 17:20 p.m .: Many of you have reported to us the incompatibility of the application with your smartphone. We compile a list based on your feedback below the item. It doesn't seem to tie to any particular brands, one user reports it working fine on a OnePlus 5T while that's another story on the OnePlus 6.
Google Lens arrives on the Google Play Store and becomes available at the same time for all Android smartphones with at least Marshmallow. This service makes it possible to bring an eye to Assistant to enable it to recognize objects and quickly obtain information on a place, a monument, etc. The deployment of the functionality has already taken place in our country and the availability of the application on the Play Store will allow users to enjoy an additional shortcut for those who so desire.
The Play Store now hosts Google Lens, the service that allows you to recognize objects with your smartphone's camera. The deployment of Google Lens has already taken place in our country and many users have been able to benefit from the service through Assistant. As reported by our colleagues from the tech news site The Verge, some smartphones still seem to have difficulty installing Lens such as the Galaxy S8 Plus, Moto Z Play, Nokia 7 Plus and Xiaomi Mi A1. The Google application store sheet indicates compatibility since Android 6 Marshmallow.
Google Lens: the application is available for all Android smartphones on the Play Store
In the form of an application available on the Play Store, Google Lens will allow those who do not yet benefit from it immediately by downloading it. Those who already have it can take advantage of a shortcut to launch the service more quickly. Manufacturers like Sony offer further integration of Google Lens by integrating it directly into the camera application. This represents a saving of time in the use of this service.
Google Lens allows you to remember objects through your smartphone's photo sensor. For example, we can consult information about a place, a monument and many other things such as objects. It is also possible to copy and paste text, useful for a long Wi-Fi code for example. You can also translate text simply.
Some users report not being able to launch the service on some devices, no doubt that the search giant will correct the imperfections in the hours or days to come. We make the link available so that you can download the app. Let us know about any difficulties you are having in the comments. If you've used Lens before, what do you think of this service?
With Google Lens, your smartphone camera won't just see what you see, but will also understand what you see to help you take action. #io17 pic.twitter.com/viOmWFjqk1
— Google (@Google) 17 mai 2021
List of smartphones with which Google Lens is incompatible according to your feedback:
OnePlus One
OnePlus 6
Honor 6A
Xiaomi Note 4 Redmire
Do not hesitate to tell us the model of your smartphone, if it is incompatible with the application.
Share
Tweet
Share
Envoyer à un ami