Google has unveiled some new features of Meet, its platform for video calling and video conferencing. Among these the most awaited is the possibility of putting behind the backs of those who speak of virtual backgrounds, so you don't have to show your home to colleagues, superiors, professors or classmates.
READ ALSO: Google Meet will soon be free for everyone
Google Meet updates: virtual wallpapers and much more
The possibility of having virtual backgrounds is one of the most used functions on Zoom, which in recent months has emerged as the leader among the applications for video calls. Not just because it's fun to use the background of the tower of Pisa and pretend to support it like unimaginative tourists. But also why it allows those who study or work not to feel obliged to show everyone their home. With the new Google Meet update you can blur the background, or choose an image from the basic ones or by loading wallpapers from your PC.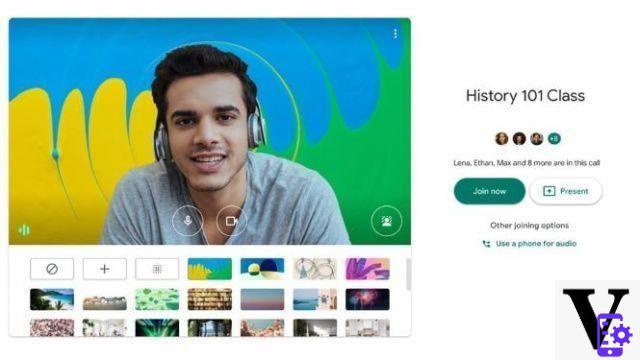 Google also adds some functions for moderators, such as the possibility of close the video call for everyone the participants. And silence and block chats for everyone. Particularly interesting functions for online teaching but which are also comfortable during too hectic business meetings.
Who will be excluded from a meeting will no longer be able to "knock", the same applies after the moderator refuses entry twice. Additionally, Google Meet will not allow anonymous users to attend Education meetings by default (which can be changed by the school).
We will see up to 49 participants
Finally, Google will allow Meet users to see up to 49 participants at a time. For particularly large meetings this option is very useful, making it easier to raise your virtual hand for a speech.
Google Meet is preparing for the return to work and school after the holidays. With a little luck, we can take some great vacation photos to use as a backdrop.
Discount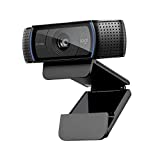 Logitech C920 HD Pro Webcam, Videochiamata Full HD...
Full HD video calling: The Logitech C920 HD Pro webcam streams Full HD and 1080p video at 30 frames per second, both ...
Crisp Video Quality: Connect it via Wi-Fi, even allows professionals to record rich content, ...
Full-HD Glass Lens: And auto focus ensures clarity and sharpness; 5-point glass lens ...
EUR 103,99 −32% EUR 70,98 Acquista on Amazon Tagsgoogle Google Meet Google Meet Adds Virtual Wallpapers (Finally)