A final farewell
The implementation of a migration tool - to transfer your music libraries from one service to another - also took a long time to emerge, until the Mountain View firm deployed it. last May. As such, too much demand recorded by the Google teams delayed the transfer of the songs.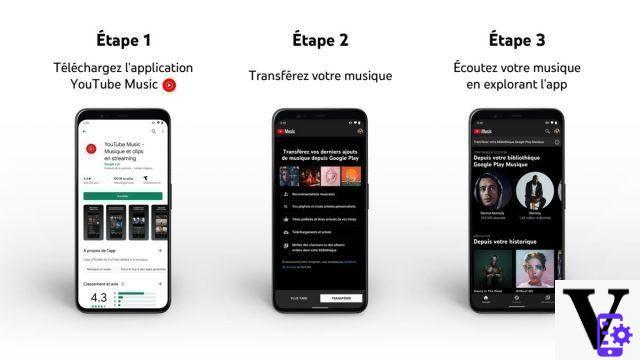 YouTube Music can host your Google Play Music library // Source: YouTube
If the two platforms have coexisted for more than two years now, know that this era will soon be over. Google has indeed cracked a press release to announce the final shutdown of Google Play Music in December 2021. The transfer of your playlists must therefore be finalized by this deadline, otherwise they will be lost.
A gradual disappearance
Also according to the firm across the Atlantic, users of the service will no longer be able to use the application by October. But rest assured, migrating your account from one platform to another will always be possible. Importing, buying or downloading music from Google Play Music will no longer be part of the functionality by the end of August, however.
To learn more
YouTube Music: finally a widget to make the application more practical
Also, customers who have decided not to complete the migration process will have their subscription canceled by Google at the end of their billing cycle, so that they do not have to pay a package for a service that does not exist at the time.
To follow us, we invite you to download our Android and iOS application. You will be able to read our articles, files, and watch our latest YouTube videos.
Find all the latest news from YouTube Music
Spotify vs Deezer vs Apple Music ...: which music streaming service to choose?
Android 12: YouTube Music should get a new dual-function widget
YouTube Music: everything you need to know about the new free formula
YouTube Music for Wear OS is finally available, but not for all watches
YouTube Music: It has never been easier to listen to your favorite songs of the moment