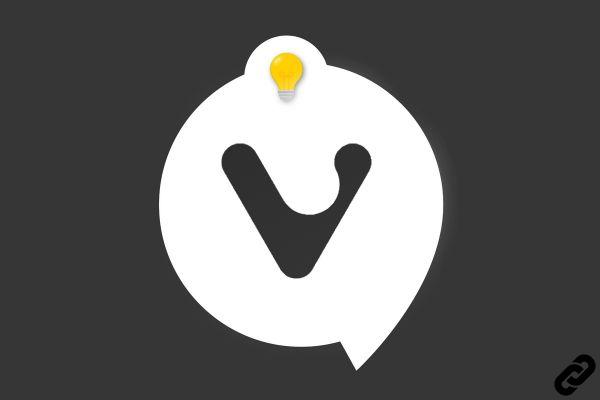 The Speed ​​Dial, the homepage of Vivaldi which allows you to quickly launch pinned websites in the form of thumbnails is not only very practical, but can also be personalized.
You probably want to take 2 short minutes to optimize this page which is displayed by default when you open a new tab.
How do I change the appearance of Vivaldi's Speed ​​Dial?
1. Head to Vivaldi's settings at the top left or, even more directly, right-click anywhere on the Speed ​​Dial background image and click "Customize...".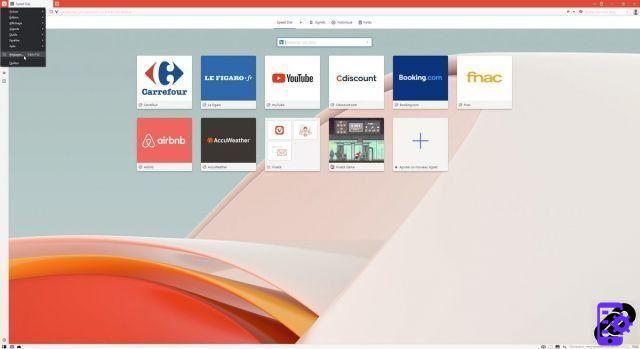 2. There, you can first if you want to hide the top bar with the Speed ​​Dial, Bookmarks, History and Notes buttons.
Further down, many options are present for example to display or hide the names of the sites and various buttons, while it is possible to adjust the size and the number of thumbnails per column. Finally, an uncheck box hides the button to launch Vivaldia, the video game integrated into the browser.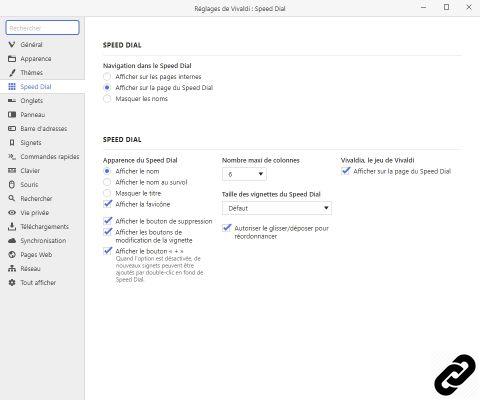 3. If you simply want to change the image displayed by the Speed ​​Dial, head to the "Themes" tab and change the background. You can choose one of those offered, or upload your own image or use the one displayed by your desktop.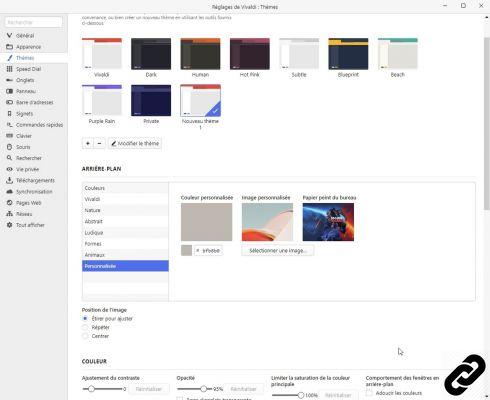 4. Finally, if you want to modify, delete or add thumbnail sites to the Speed-Dial, it's simple.
To add one, just click on the thumbnail with a "+" at the bottom right, then choose the site of your choice via bookmarks, suggestions or a direct URL.
To modify or delete an existing thumbnail, simply hover over it and choose to click on "-" to delete it, "+" to choose a personalized image, the arrow to refresh the thumbnail or, finally, click on the text under the image to edit it.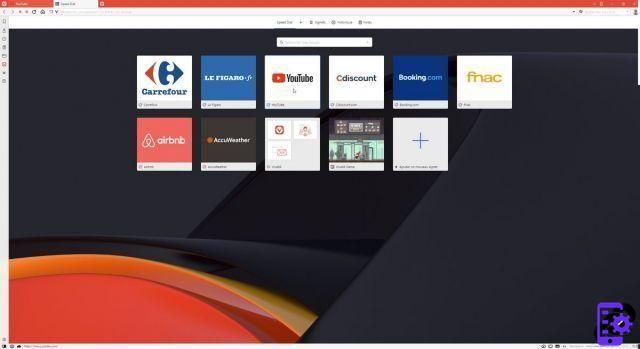 Find other tutorials on how to customize the Vivaldi interface:
How to change or create your own theme on Vivaldi?
How to change the display and behavior of panels in Vivaldi?
How to display tabs vertically, left, right or bottom in Vivaldi?
How to change the appearance and behavior of tabs on Vivaldi?
How do I prevent images from loading or animating in Vivaldi?
How to activate (or not) the Picture-in-Picture button in the videos on Vivaldi?
How to change the position or remove buttons from the toolbar of Vivaldi?