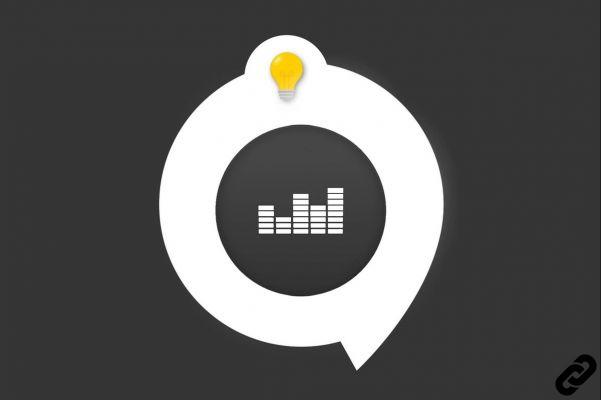 With Deezer for Android you can scroll through the lyrics of a song while you listen to it, you can also share them in an Instagram story and on Snapchat. The lyrics display is available from the title itself or from a playlist. Among the 73 million songs on the streaming platform, not all have the corresponding lyrics. The titles for which this choice is possible are indicated by a pictogram in the shape of a microphone.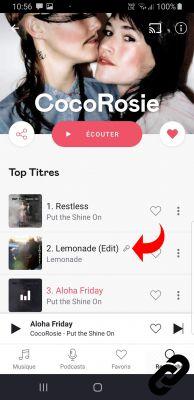 How do I scroll through the lyrics of a track on Deezer?
1. From a playlist, locate the track followed by a microphone, then click on the 3 dots to the right of the line and choose "Listen with lyrics". The title will then be broadcast instead of the one currently playing.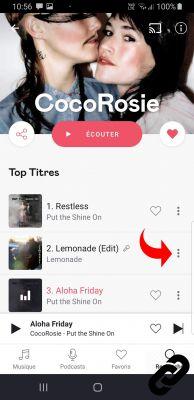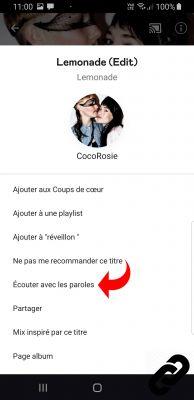 2. From the playback screen of a title, use the "Lyrics" button displayed at the bottom right of the image.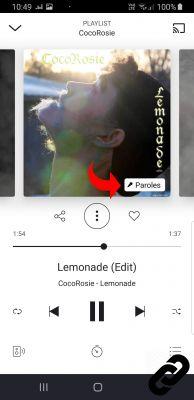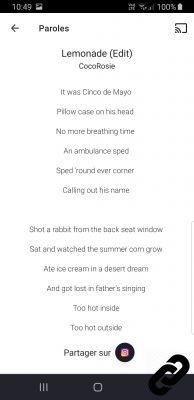 How do I share song lyrics from Deezer?
You may share a portion of the lyrics you are listening to in your Instagram story or on Snapchat, provided that
these applications are installed on your device.
1. Display the lyrics as we saw above, then select "Share to…".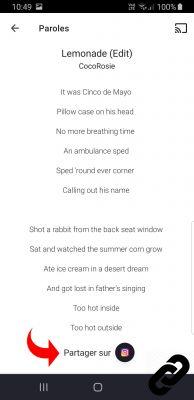 2. The application offers you to select the portion of text to share, by scrolling the lyrics from top to bottom. Once you've made your choice, click "Share on Instagram" (or Snapchat if it's installed on your device).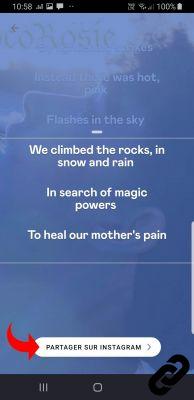 3. The share in your Instagram story contains the selected piece of text, along with the song title and performer name.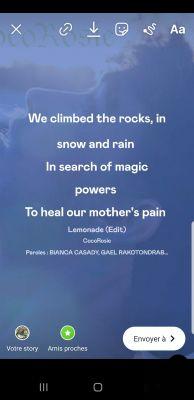 With the lyrics display feature on Deezer, your app turns into karaoke that can be used anywhere! Lyrics are not accessible for all songs, but available from all subscriptions, even free accounts. And if you notice any
errors in certain texts, you can connect to the Deezer support form to report it.
> Find all our tutorial series on Deezer
> How to manage your Deezer account?
> How to use Deezer?
> How to listen to Deezer on other devices?