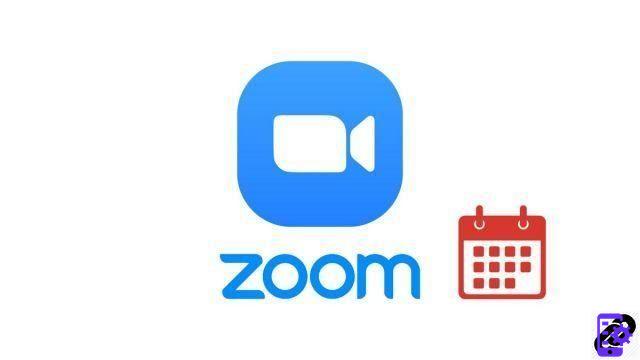 The Zoom video conferencing application allows for multi-occurring meetings, using the same identification number and the same (editable) settings. It is possible to repeat these meetings at daily, weekly or monthly intervals. You can also set a reminder for yourself or multiple participants.

However, they cannot exceed 365 days: you will then have to reschedule a recurring videoconference. This is probably one of Zoom's handiest features when it comes to productivity, for business use. Note that with the free version of Zoom, the duration of a meeting with more than two people is limited to 40 minutes.

To master the platform like a Silicon Valley CEO and become an outstanding facilitator, don't hesitate to take a look at our series of tutorials on how to successfully manage meetings on Zoom.


Schedule recurring meetings on Zoom
Open your web browser and log into your account on the official website of zoom.us.



Click on " Meetings in the left column of your Zoom account home page.




Then click on the " Schedule a new meeting ».



Fill in the various fields that interest you (meeting name, time, etc.) to prepare for the meeting, then click on " Periodic meeting to enable the meeting scheduling option.



You can finally choose the different recurrence options that suit you before clicking on " Save by scrolling to the bottom of the page to create a recurring meeting room.

Unfortunately, it is necessary to go through the official Zoom website to schedule a recurring meeting. It is not possible to do this through the desktop app or the mobile app.
Once the recurring meeting is scheduled, you have several options when it comes to invitations. The easiest way is to go to the home page of your Zoom application, which will then display the scheduled meeting. Click on it, then on "
Copy invite
», and share it with all the desired participants. If the latter are part of your contacts, which facilitates collaboration, send them directly in the instant messaging service of Zoom. You can also use a third-party email service, your email address, etc.
A few more words for collaborating productively once meeting rooms launch. As an organizer, on one or more meetings on Zoom, you have the possibility to grant or not certain functionalities during the work meeting. By default, each participant can use screen sharing, file sharing, whiteboard, etc. Hover your mouse over the name of each participant, starting from the "
Converse
to change permissions on a case-by-case basis. Likewise, only you can end the meeting.
Find other tutorials to help you manage your meetings on Zoom:
How do I create a meeting on Zoom?
How do I join a meeting on Zoom?
How do I schedule a meeting on Zoom?
How do I record a meeting on Zoom?
How do I share a file on Zoom?
How to be silent on Zoom?
How do I lock a meeting on Zoom?
How do I stop a participant's camera during a meeting on Zoom?
How do I invite someone to join a meeting on Zoom?
How do I turn chat on and off during a meeting on Zoom?
How do I turn off screen sharing for meeting participants on Zoom?
How do I kick someone out of a Zoom meeting?
How to schedule a meeting on Google Calendar with Zoom?
How to schedule a meeting in Outlook with Zoom?
How to automatically mute the microphone of new participants in a Zoom meeting?