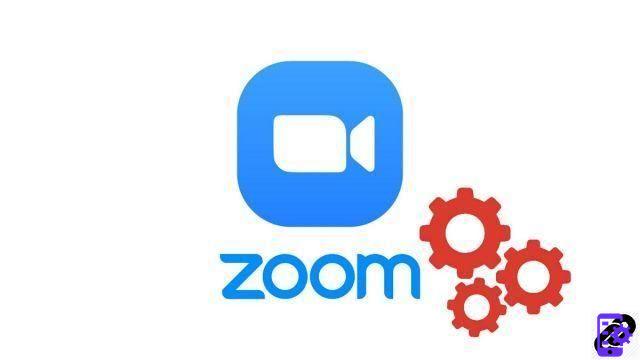 If it is possible to start a meeting with one click, Zoom offers many more in-depth options, such as simultaneous screen sharing, video recording or virtual backgrounds. Sharing files while chatting is also a very handy feature, available on the free and paid version, especially for Zoom business use.

Indeed, Zoom allows you to send large files (512 MB maximum) and there is no expiration limit for download links. Once sent to the Cloud, they stay there! Let's dwell on that for a moment as part of our tutorial series on how to run Zoom meetings well.


Share a file on Zoom
Open your Zoom desktop app, then start or join a meeting.




During this, click on the icon « Converse in the toolbar at the bottom of the window.



Click on the " File in the chat window, then import it from your machine. Zoom also gives you the option of importing a file from a third-party application like Google Drive, whether you're on Windows, Mac or Ubuntu. Participants will be notified that a file has been submitted and invited to download it. Several files can be shared on the same conversation, without limit.

Note that it is possible to completely disable file transfer during your meetings from the "
Parameters
from your profile page on Zoom.us.
A few words about exchanging files on the video conferencing solution. Before transferring folders, make sure you or the recipient have enough storage space on your hard drive. You can modify the reception folder before validating the downloads from the "
Parameters
of the desktop application. Also remember to add a password to your meetings to protect your files as much as possible. You can also enable encryption from user accounts on Zoom.us, through your web browser.
This one can completely supplant WeTransfer in daily use. You can send large files on Zoom, with a maximum size of 512 MB. A fairly substantial size limit that allows you to share large files without problem. Shared files will be downloadable as an attachment on the messaging service. Once sent to a contact, that contact can share the attachments with their own contacts by right-clicking "...", then clicking "
Share a post
In the drop-down menu.
On the other hand, unlike Drive, Zoom does not offer any management options after document sharing. No read-only or permissions to give. This is one of the limits of the collaborative solution.
Find other tutorials to help you manage your meetings on Zoom:
How do I create a meeting on Zoom?
How do I join a meeting on Zoom?
How do I schedule a meeting on Zoom?
How do I record a meeting on Zoom?
How to be silent on Zoom?
How do I lock a meeting on Zoom?
How do I stop a participant's camera during a meeting on Zoom?
How do I invite someone to join a meeting on Zoom?
How do I schedule recurring meetings on Zoom?
How do I turn chat on and off during a meeting on Zoom?
How do I turn off screen sharing for meeting participants on Zoom?
How do I kick someone out of a Zoom meeting?
How to schedule a meeting on Google Calendar with Zoom?
How to schedule a meeting in Outlook with Zoom?
How to automatically mute the microphone of new participants in a Zoom meeting?