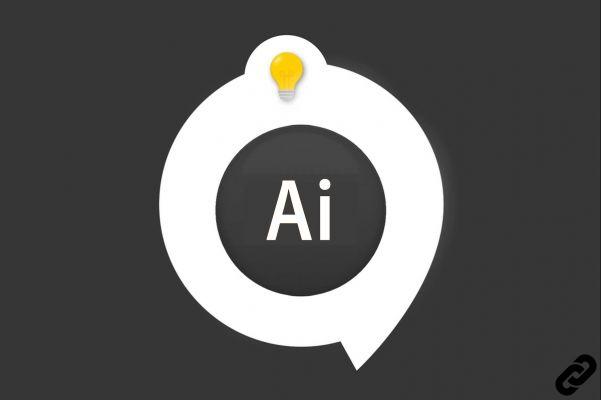 Illustrator TÉLECHARGER ILLUSTRATOR
In Adobe Illustrator, to create "macaroon" logos or to write in an original way, it is possible to write a text displayed in a circular manner or by following a particular shape.
Let's see together how to do this.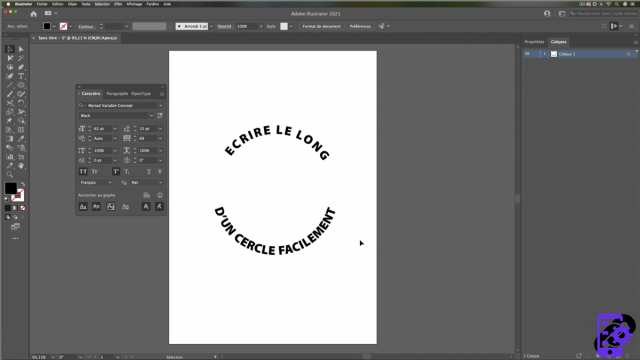 Write along a circle
How do I write my text on a circle with Illustrator?
1. Open a new document and draw the shape on which you want to write the text, for the example we will take a circle.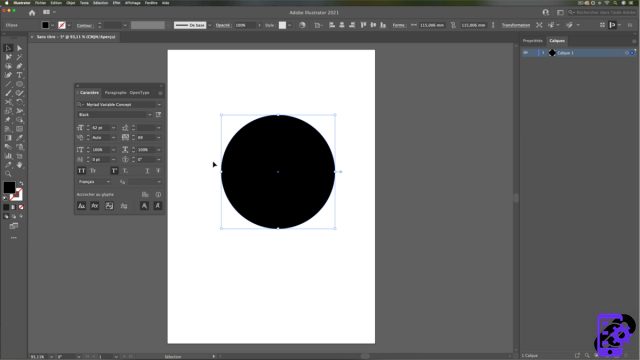 Draw your shape
2. How to write the text?
Go to the toolbar and make a long click on thetext tool to bring up the new option window. Select Tool Curvilinear text.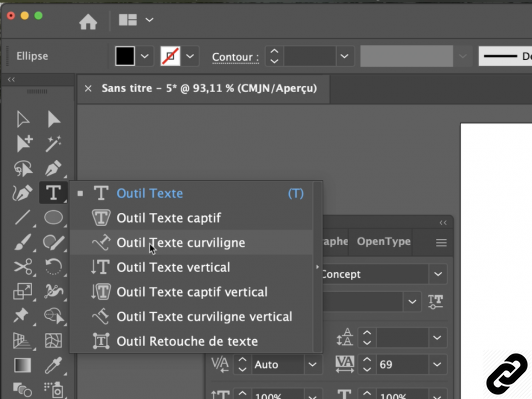 Curvilinear Text
3. Place your mouse cursor over the circle outline and click on it.
The background color disappears, while placeholder text appears (or a blinking cursor along the path).
Attention: it is normal for the background or outline color to disappear. The drawn shape is only a path for the path text.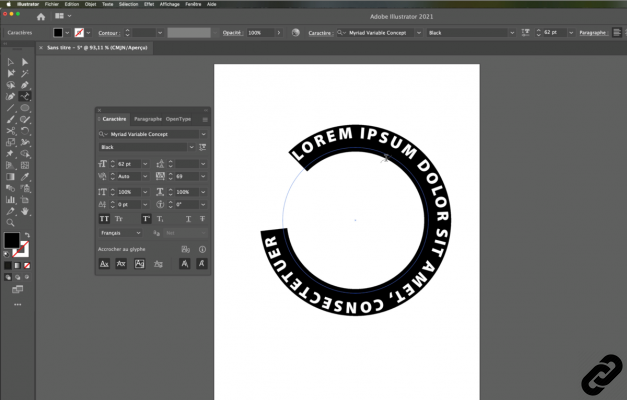 Text Along Path
4. Enter your text to be arranged along the circle.
Indications will appear on your form.
In 1 :: This will allow you to move the text along the shape
In 2 :: You can pass the writing inside the shape (we will see this in the next steps)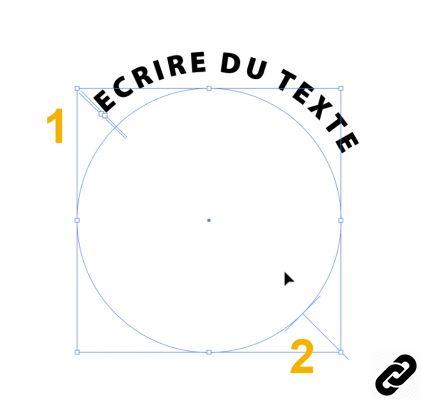 Writing along the circle
5. If you want to make a logo and write in both directions (like in the introductory image) you will have to draw 2 circles.
Now create your 2nd circle.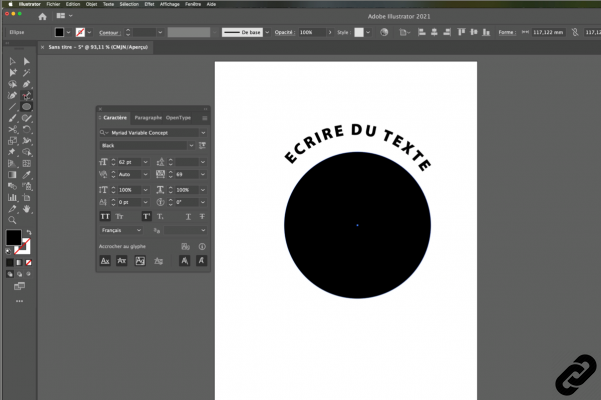 Create the second circle
6. Write the desired text, locate the indication (2) to put the writing in the other direction.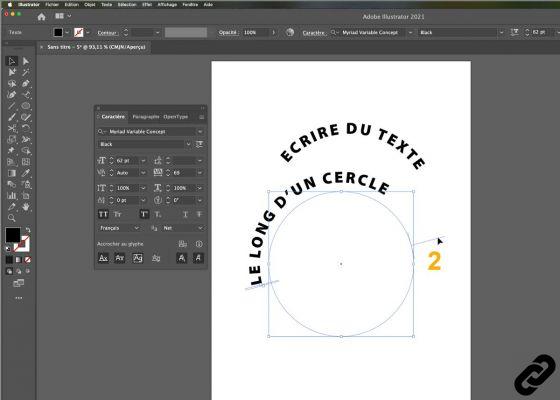 Write the second text
7. Click on it, hold the mouse and drag inside the circle.
The text is now in the circle (see image below).
All you have to do is adjust the writing and the arrangement of the shapes according to your needs.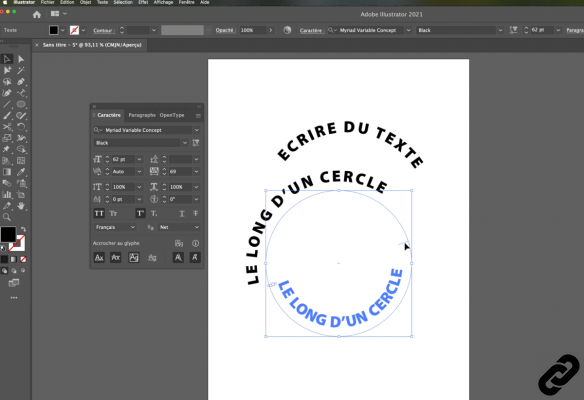 Pass the text inside
ILLUSTRATOR you are passionate about and you want Learn More ?
Come and discover the complete Illustrator Initiation training.
More than 10 hours of videos, creations and practice.
-20% for all Expertsconnecting readers.
DISCOVER THE TRAINING IN DETAIL