How does Netflix work? This is a question that probably many have asked themselves in recent years. After all, this streaming platform has brought one real revolution in the market. Initially launched as a mail order video rental service, it has grown a lot over the years, becoming one of the most important companies in the entertainment world. Many of its original contents have become part of the mainstream popular culture and the launch of new seasons is a worldwide phenomenon. So let's go together to its discovery, to find all the possible answers to the question from which we started and understand how exactly Netflix works!
What is Netflix?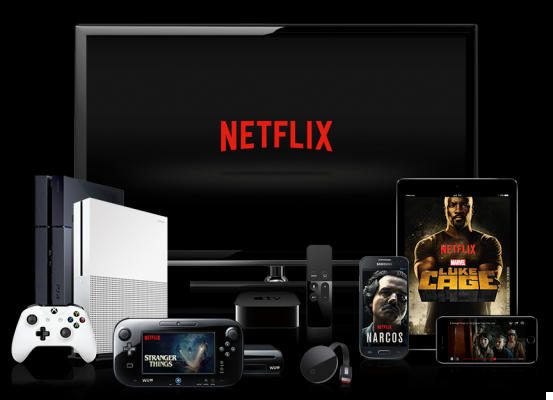 Let's start from the basics: what is Netflix that everyone is talking about? It is a service, accessible online, through its website or the applications available for a large number of devices between tablets, smartphones, smart TVs, consoles and many more!
E what's on Netflix? Lots of video content, immediately available for streaming. The catalog (slightly different from country to country) in Italy includes more than 2500 titles, including films, TV series, documentaries, plays, talk shows and much more. Many of these are works made by other entertainment players that Netflix redistributes around the world, but there are also lots of original content which over time have become one of main strengths of service.
Once logged in, it will be possible to view all this by simply clicking on them. Generally it will be necessary be connected to the Internet, as the contents are streamed. However, for most of them there is the possibility of download its data on your device, to be able to play them even offline. Maybe before leaving for a long plane trip it may be an idea to use the home connection to collect all the episodes of a TV series that keep us company during the flight.
Netflix also comes with a refined algorithm in continuous improvement, which tries to elaborate our tastes based on the products we view. Doing so will therefore offer us more and more content that can excite us!
Netflix, how does the subscription work?
Now that you understand what is Netflix, you are intrigued. You too want to enter this world that seems so interesting. So let's see together step by step, how to sign up for Netflix.
The starting point is obviously to go to the official website of the platform. You will find yourself in front of a screen like the one that found below. Enter the e-mail address you wish to use for your account where indicated.
What are the Netflix subscription prices?
At this point you will have to select one of the three floors made available for Italian users. Each of them will allow you to access all the contents of the service, without any limit to the number of content that can be viewed, nor to the type of device from which to view them (computer, laptop, smartphone ...). However, there are some little differences between the three possibilities available and consequently between their prices. In particular:
Il Base plan costs € 7,99 per month and allows you to watch Netflix just its one device. So, for example, if you are watching a TV series in the living room and your partner wants to see a movie in the room with the same account, this will not be possible.
Il Standard plan costs € 11,99 per month and offers HD content, compatibly with your internet connection. In addition, it allows viewing on up to two devices at the same time. In the aforementioned case, then it would be possible to see Netflix for both.
Il Premium plan finally, it costs € 15,99 per month and has both HD and Ultra HD content (as long as the Internet connection is fast enough to support them). As for the number of devices that can access Netflix at the same time, here the number goes up up to 4.
There is currently no plan free trial of the service in Italy, but it is possible that Netflix decides to reintroduce it in the future.
Last step: password and payment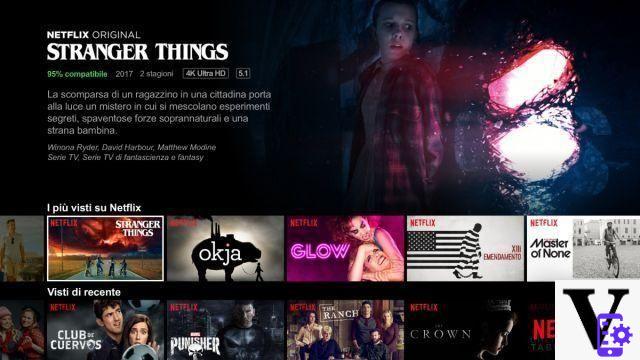 Once selected the plan you prefer according to your needs, you will have to enter a Password. There are no specific requests for alphanumeric symbols to be used, as long as they are between 4 and 50 characters. Freely choose whether to check the box for Netflix to send communications and continue.
The last step is theentering the payment method. You can choose the one you prefer, including credit card, PayPal and gift codes, which can be purchased in stores. The charge will be automatic every 30 days and will correspond to the price of the selected plan.
At this point, seven inside! The doors of Netflix are open and you can discover this great world of TV series and movies!
Netflix how does canceling my subscription work?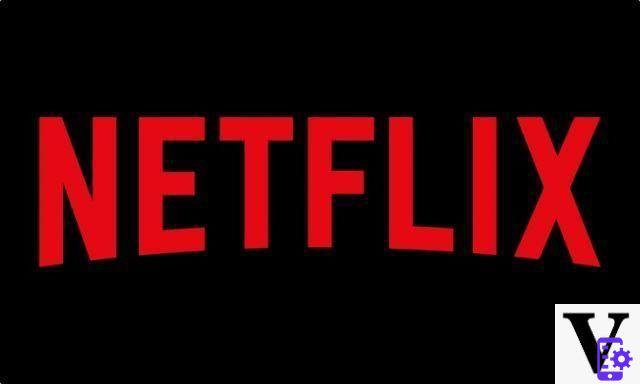 When you subscribe to a service, of any kind, it is always a good idea to find out how undo such inscription. It may never be necessary, but it is useful to know if we decide not to use it anymore.
Fortunately for Netflix it's really that simple cancel your subscription if necessary. Just go to the top right of the PC screen, click on the icon that identifies your profile and select Account from the drop-down menu that will open. Then click on the button Cancel subscription, immediately below the writing SUBSCRIPTION AND BILLING. You will be asked to confirm your choice and then click on Complete the disdetta.
You will receive one confirmation email of your waiver of the address you used to sign up for Netflix and your subscription will effectively be terminated. The next month therefore you will not be charged automatic on your credit card or on the payment method you have selected.
It is important to remember that, despite the closure of the account, you will not lose the subscription days already paid. Until the next billing date, which you can consult in the section Billing information of your Account page, you can still use the service.
In addition, your data for the next 10 months they will remain on the servers of the platform, before being permanently deleted. If in this time frame you choose to reactivate your subscription you will be able to find your Netflix account as you left it, with all preferences and viewing queues saved.
What to see on Netflix? Where can I start?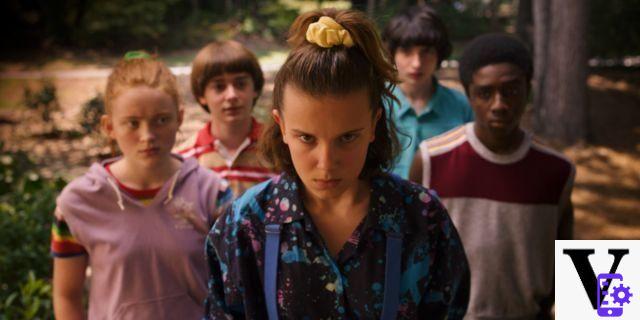 Now you know all about how Netflix works, you have your account and a ton of possibilities ahead of you. So many that you don't know which one to choose, which movie or TV series to start from. We have therefore prepared some advice with 5 titles you might like. And if you want other suggestions, don't miss the column that our Veronica keeps up Nerd pride, which every month offers interesting insights on what to see on Netflix!
House of Cards: Thrilling thriller about American politics, with big names in front of and behind the camera. It was the first Netflix Original series, a fundamental hub for the revolutionary success of the platform;
Stranger Things: a great tribute to the 80s and to the pop culture of the time, through the stories of some young people struggling with an extra-dimensional invasion in their town. A little bit Goonies, a little bit Stephen King, a little bit ET this show was one of the biggest phenomena in Netflix history;
The paper house: a gang of criminals organizes the coup of the century, the robbery of the Spanish State Mint, but it will not be an easy undertaking… A thriller of Spanish origins that has fascinated many users all over the world;
Klaus: a story that tells the adventures of a postman stationed at the North Pole, who reinterprets the myth of Santa Claus. Netflix's first animated original film, it was nominated for an Academy Awards in the category dedicated to this genre;
The Great Hack: if you want to opt for the world of documentaries, this is a good option, which will take you into the complex folds of the Cambridge Analytica scandal. A profound story of the influence that social networks have on our society.
E that's all. Or rather, everything we think may be useful for you to understand how Netflix works, but as always if you have any other doubts or questions we are at your complete disposal to help you! If you are ready, we simply wish you… Enjoy!
Tagscinema netflix Serie TV streaming How does Netflix work? All you need to know