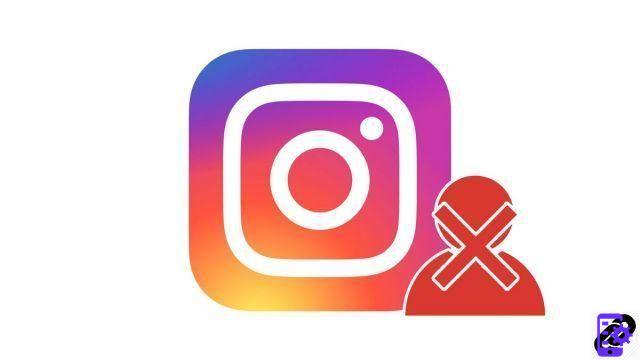 One of your subscribers makes rude, off-topic, or even downright insulting or violent remarks? Don't be fooled anymore! With this tutorial to teach you how to secure and manage your privacy on Instagram, learn in seconds how to block a user on the social network. Because social networks must always remain pleasant to scroll!


Block an account on Instagram
After opening your application Instagram, go to the User profile that you want to block.






Press the three vertical points at the top right of your smartphone screen to access the menu.


Then click Block.


In the dialog box that appears, confirm your decision by clicking again Block.
The member is now blocked and will no longer be able to find your profile on Instagram, nor have access to your posts and stories. However, he can still tag you and his comments and likes will still be visible. Finally, this process is discreet since the person will not be informed of your decision. And you can change your mind at any time because blocking a user is not permanent.
In the same way, you can very simply unlock it whenever you want!
Find other tutorials to help you secure and manage your privacy on Instagram:
How to disable photo tagging on Instagram?
How to block private messages from an Instagram account?
How to unblock an account on Instagram?
How to delete a follower on Instagram?
How do we find out what data Instagram has collected on our profile?
How do I turn off ad targeting on Instagram?
How to make your Instagram account private?
How to activate and deactivate geolocation on Instagram?