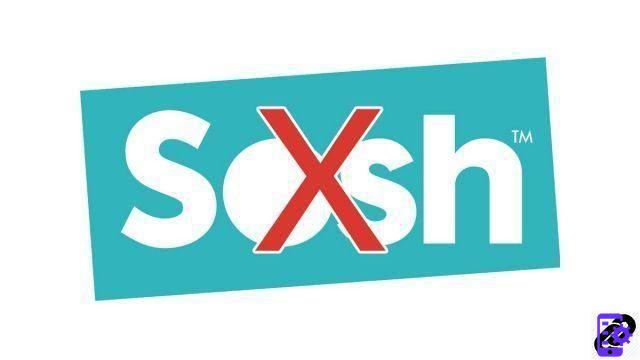 Are you a Sosh customer and want to cancel your plan? You've come to the right place to find out how to cancel your mobile plan quickly and easily.


Terminate a mobile plan with Sosh via 3 methods
Sosh may well be a low-cost operator offering dematerialized services, but the fact remains that the termination of a contract can be done in a fairly traditional way, as is the case for other operators. The difference here is simply that you cannot go to a physical store to end your contract, since Sosh is not present in the field.
However, the absence of a store does not mean that you will have to fight to cancel your mobile plan. On the contrary, because Sosh has put in place three ways to allow you to cancel without difficulty, as soon as you wish. We detail below the three methods for canceling your mobile plan with Sosh: the operation is free of charge, simple, practical and fast! Here's what you need to know to end your contract with Sosh.
Cancel your Sosh mobile plan via the customer area
First of all, you should know that the termination of a Sosh plan can be done at any time, and this without any termination fees since Sosh mobile plans are non-binding.
Sosh has implemented a very simple procedure for canceling a mobile plan, which we detail here. To get started, go to your Sosh customer area, logging in using your phone number and password.
Once connected, go to the "Contracts and options" section. You will find information about your offer and your options, as well as the management of your contract.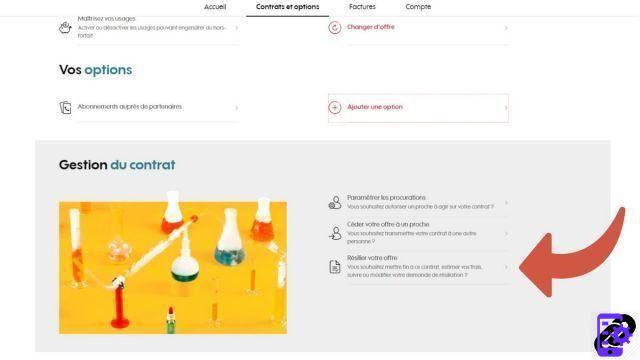 As shown in the screenshot above, click "Cancel your offer". Eventually, you will be asked to prove that you are indeed the holder of the line in order to proceed with the cancellation. Note that you will also have the possibility of indicating a termination date, so that it takes effect later, over a period extending to a maximum of 60 days.

Once the termination is confirmed, it takes effect within 10 days. You therefore have 10 days to change your mind, before the termination becomes effective and final.


Terminate your Sosh mobile plan by registered mail
Note that the classic method also works to cancel your package: by sending a registered letter with acknowledgment of receipt. Here is the address :
Orange
Mobile customer service, termination service.
33734 Bordeaux Cedex 9.
Cancel your Sosh mobile plan via online chat or by phone
Termination via online chat is possible if you ever have a Sosh mobile offer coupled with a Livebox offer. Finally, the customer service telephone option is also accessible by dialing 740.
Details and tips to remember
You will receive your closing invoice 15 days after the effective date of your termination, this may or may not be in your favor, if this is the case the amount will be provisioned to you within 3 weeks. Naturally, if you had opted to purchase a mobile in several monthly installments with your package, the direct debits will continue each month until your mobile is paid for in full.
Finally, before terminating your contract do not forget to back up your data, those on your SIM card first, then those related to Sosh Cloud storage.
If necessary, also request your RIO code, in order to ensure the portability of your telephone number if you subscribe to a plan with another operator, for example.
Useful information from Sosh:
Sosh mobile network: what is the Orange network coverage worth in Spain?
Sosh mobile network: what 4G, 3G and 2G speeds for the telephone operator?
Expertsconnecting accompanies you during your steps at Sosh:
Sosh sponsorship: How do the advantages of the offer for mobile plans work?
How to connect to your Sosh customer area and manage your account?
How to configure your Sosh answering machine?
How to unlock a smartphone at Sosh?
How to migrate from Orange to Sosh?
Comment configurer l'APN Sosh sur son smartphone ?
How to enable Wi-Fi Calling at Sosh?
How to activate call forwarding at Sosh?
How to retrieve your RIO code from Sosh?
How do I contact Sosh customer service?
How to activate your Sosh SIM card?