Invented by a Japanese company for Toyota in 1994, QR codes have now become widely available to the general public thanks in particular to the emergence of smartphones. Here's how to create one very easily to share your Wi-Fi network.

Create a QR code
A multitude of websites offer QR Code generators. Avoid paid services that do not bring much more, except to sell you stickers that you can make yourself very easily. Our choice fell on the "Unitag" service which has many advantages. Free, simple, and French, this service really makes your job easier.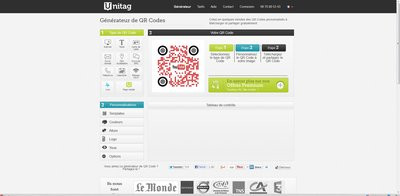 Go to the Unitag website to create your QR Code. In the "Type of QR Code" menu at the top left, click on "Wi-Fi network". Enter your SSID (the name of your Wi-Fi network) and your Wi-Fi key in the corresponding fields, and select the network type from the drop-down menu: WEP or WAP/WPA2. Click on "Validate" then on the button on the right "Download the QR Code".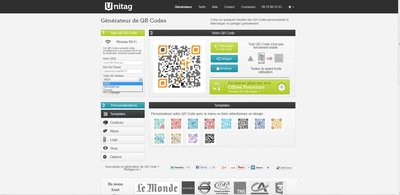 Note that you can customize the appearance of your QR Code at will by playing with the "Personalization" and "Templates" options. It is possible to change the background colors, insert a logo, an image, etc. All you have to do is print your QR Code or save it in the "Images" folder of a smartphone or tablet, for example.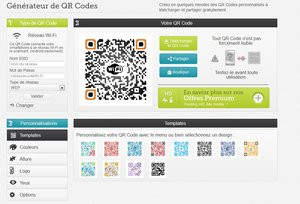 Flash a QR Code with an Android terminal
Once you have created a QR Code including the information to connect to your network, keep it handy so you can scan it. Android and iOS users are not in the same boat. On Android, all you have to do is download the "i-nigma" or "Barcode Scanner" application and scan the tag to connect automatically. Launch the application, scan the QR Code and simply press "Connect to network".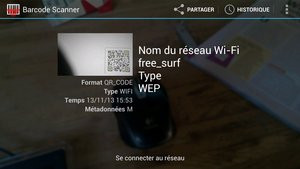 Flash a QR Code with an iOS device
Download a QR Code reader such as "i-nigma" or "Flashcode". Launch the app to scan the QR Code. When it displays the connection information, copy the Wi-Fi security key, then go to the terminal's Wi-Fi settings: "Settings/Wi-Fi". Select the corresponding wireless network, then paste the security key to connect.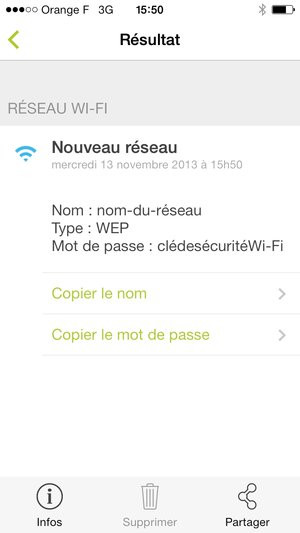 Conclusion
The Unitag QR Code generator is simple and effective, provided however that you do not abuse the customization options offered. The integration of an image, a logo, or even too many colors prevents most of the time the reading of the QR Code.