How to delete your Gmail / Google account
To completely delete your Google account, you are first advised to back up certain data that you could have stored in your Google account and nowhere else (such as a document on Drive or an important email on Gmail).
After checking that everything is kept warm, go to the site myaccount.google.com. You will come across the page for managing your Google account; go to the " Data and customization" page (in French).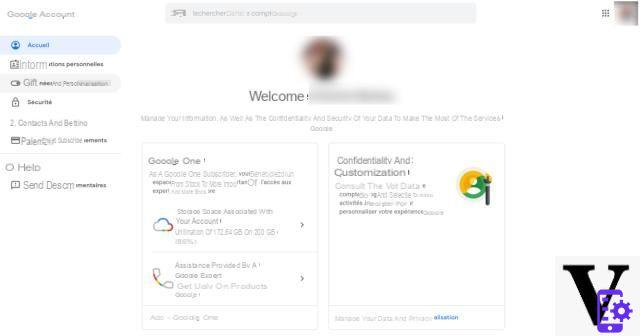 Go down to the category " Download, delete or plan for the future of your data »And click on« Delete a service or an account" page (in French).

Here, four options are available. You can delete a service (to deactivate only Gmail, YouTube or any other Google service while keeping your account), download an archive of your Google data, schedule a deletion of your data in the event that the account is abandoned for a certain period of time. and finally delete your google account. It is towards this option that we are going to move.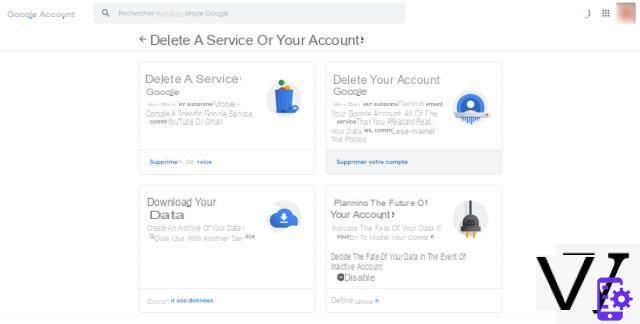 By clicking on "Delete your account", Google may ask you for your password again. After entering it, you will arrive on a page with a summary of the data that will be deleted. Scroll down the page and all you have to do is accept both conditions that confirm that you want to delete your Google account. Note that you will continue to pay any potential financial obligations related to your account if you have purchased a subscription.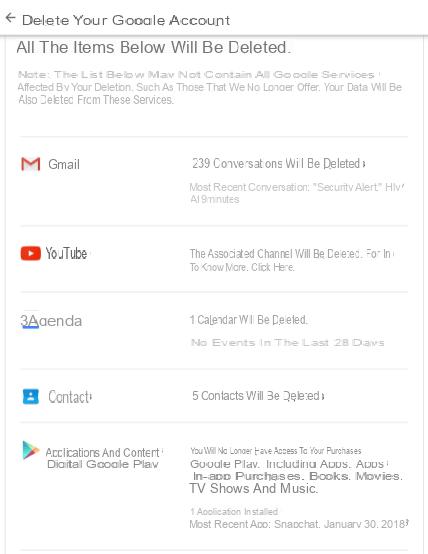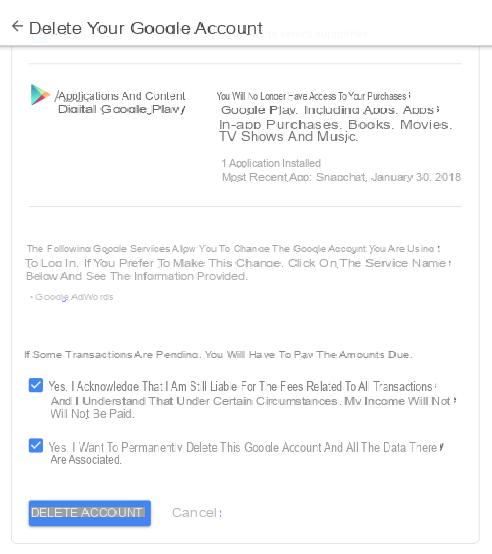 Google will say goodbye to you by confirming the deletion of your account and the way to restore it (as long as it was deleted recently).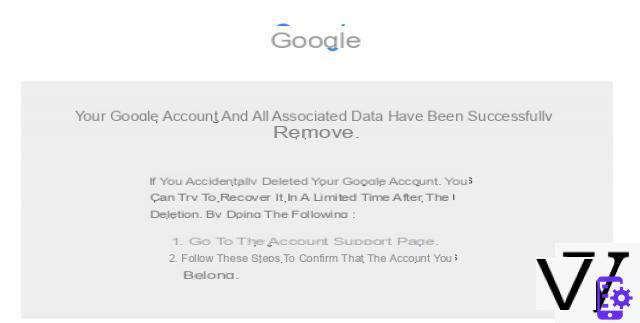 Your Google account is now deleted. You can obviously recreate one if you feel like it, but in the meantime, enjoy your life away from the Mountain View giant!
For several years, more and more people have been using this technique to free themselves from the services of the web giant. Some even go further, such as Gaël Duval who developed ROM / e /, a version of Android without any service from Google, Amazon, Apple or Microsoft.
These companies are also taking action to reassure their users, for example Google has set up a system to automatically delete data that it has been able to collect on us over the months.
Data security has become one of the fundamental concerns of Internet users, so it's no wonder that some are moving away from these companies often seen as data hoovers. Beyond these questions, we also think of the ecosystem of the colossus with four colors that some want to leave. This is particularly noticeable in the world of web browsers, where alternatives to Chrome such as Firefox, Opera or Edge are gaining the preference of a handful of users.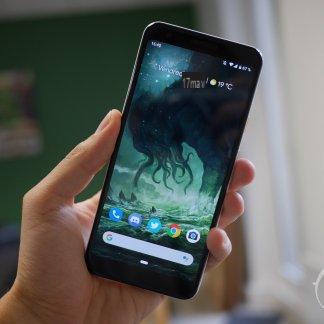 Google: how to activate the automatic deletion of your web and location data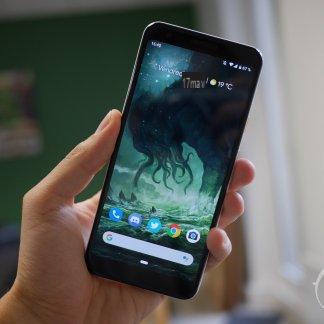 In early May, Google announced a way to automate the deletion of its web and location data that the Mountain View company would have collected from you. This one promises to protect a little ...