Facepixelizer, the most efficient, but only on computer
Facepixelizer is a free tool available on any web browser. Its ease of use is its strength and it even offers an automatic face detection system.
Start by going to their website and drag and drop the photo whose faces you want to blur. Wait for the photo to open on the site and we can start the heavy lifting.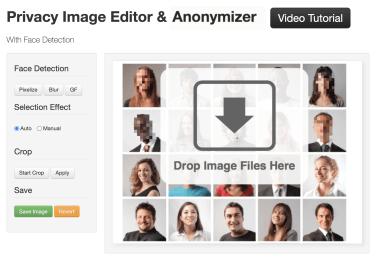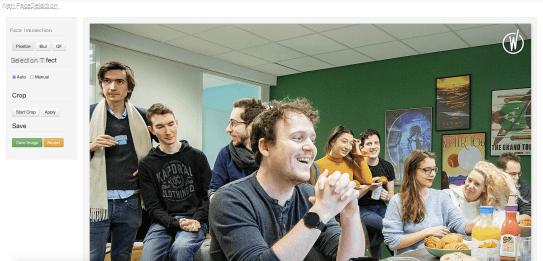 As explained previously, Facepixelizer offers an automatic face detection system. Although it is not completely at the top and it can miss a few faces instantly, it allows you to do a first sorting and blur some elements before letting you do the rest manually. To activate it, click Pixelize, Blur, ou GF in the category Face Detection. The first option will rasterize, the second will blur and the third will add little Guy Fawkes masks in V for Vendetta.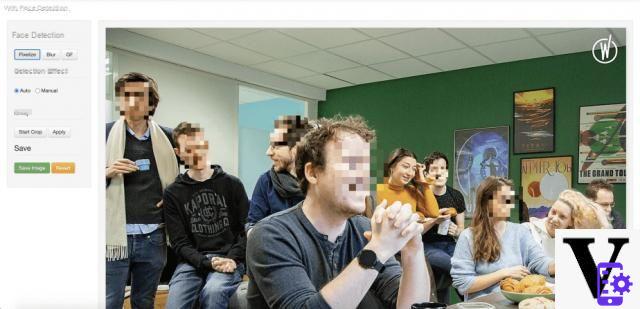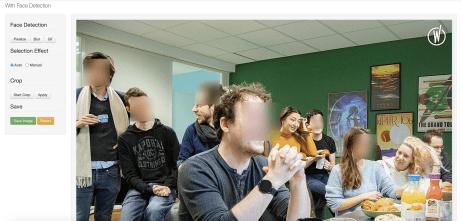 When the automatic face detection has done part of the job, complete it by clicking on Manual in Selection Effect. Draw a rectangle around the face to be blurred and do this for all the elements that are still visible.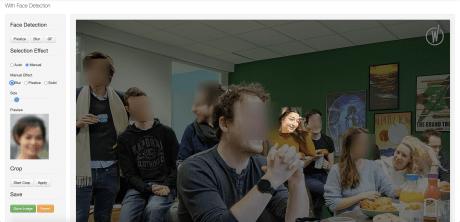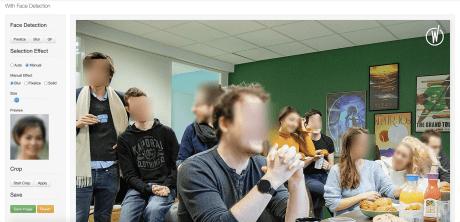 Finally, save the image and you can share it without endangering the privacy of others!
Image Scrubber, compatible on smartphone and offline
Image Scrubber focuses on the essentials and is not going to offer a very sophisticated and elaborate interface. But thanks to this, the site works on computer, smartphone and even offline.
To start, open your photo by clicking on Open image at the top left of the interface and wait for it to appear.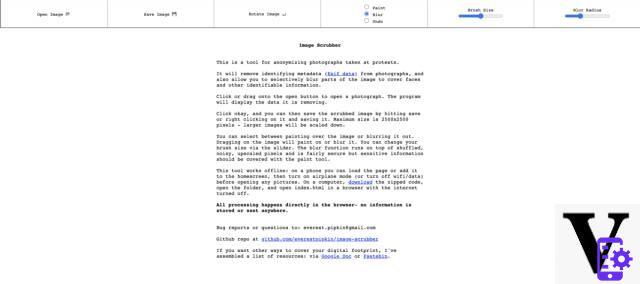 In the taskbar, choose between Paint and Blur to hide a face and then click on the areas to blur.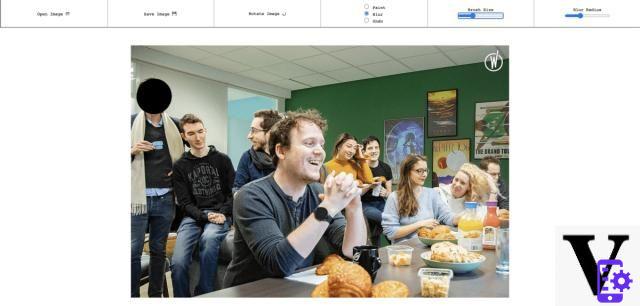 Then adjust the blur rate in Blur radius and the size of your "selection brush" in Brush size. When you have set these parameters to your liking, all you have to do is blur all the faces and you're done.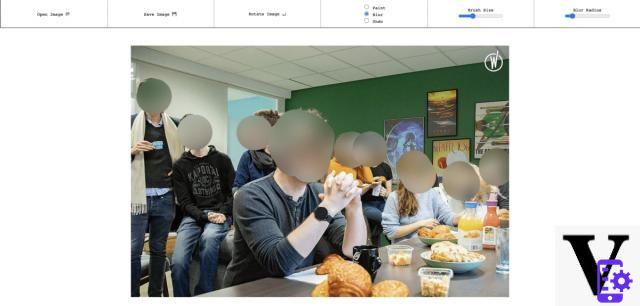 The result is a little more "messy" than with Face Pixelize, but it can work 100% offline. On a computer, download the .zip file available on the home page of the site, unzip it and open the file index.html. On a smartphone, you will have to open the page using the internet network and then you can cut your network when it is done.
Signal, the private messaging application for smartphones
Signal is a basic application dedicated to private messaging, with encrypted data, available on Android and iOS. At the time of this writing, the developers of the application have just announced the arrival of a system to blur faces in photos.
To do this, open a conversation and click on the camera to send a snapshot, choose the one you want and the app will take you to the edit image menu.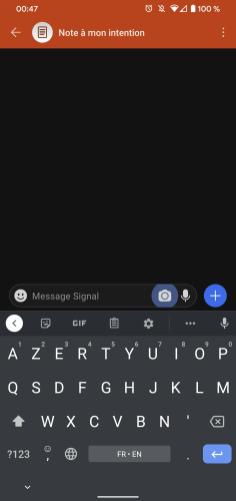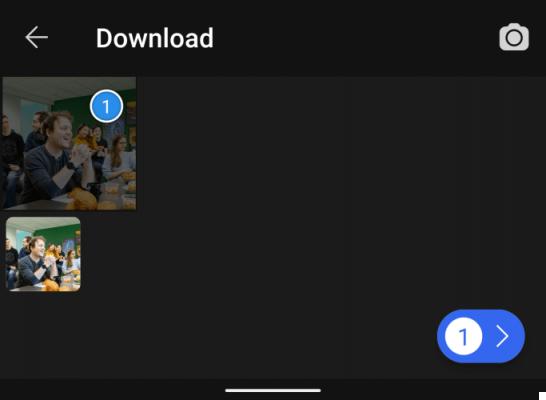 In it, click on the checkered icon to activate the face detection and blur system. Activate the option Blur faces for the app to do the job automatically. If it misses any areas, just run your finger where you want it to blur.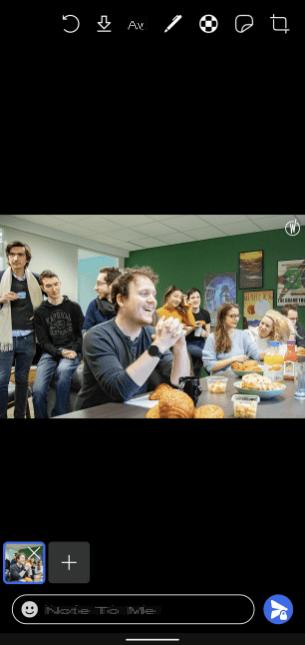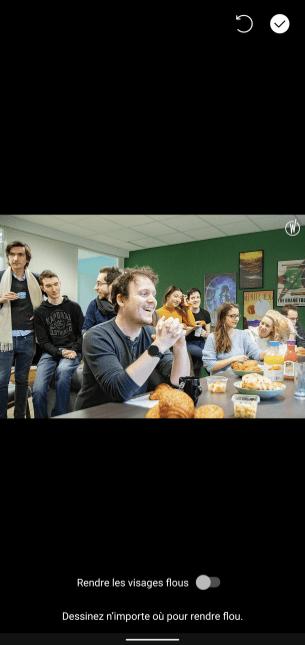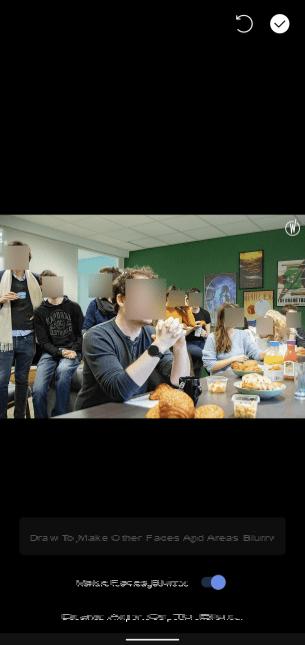 In our case, it detected all the faces without us having to modify anything! You just have to save it or send it to your contact.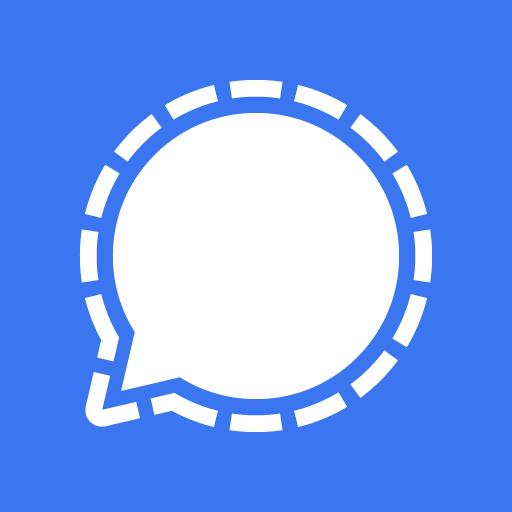 Signal
Download Signal Free APK
With these 3 tools, you should find your happiness on any medium to easily blur faces or any element of a photograph. To go even further in photo editing, do not hesitate to see our tutorial on the clipping of a subject on a photo!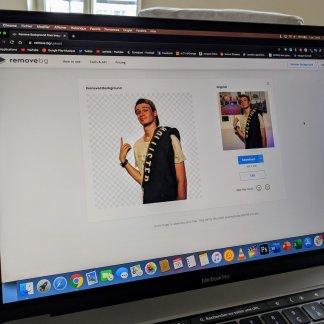 How to crop an image without photo editing software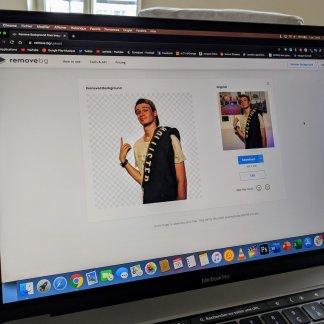 Cropping someone out of a photo may seem like an awkward task for some people without photo editing skills. It was without counting on Remove BG which developed an AI which makes…
Read more

To follow us, we invite you to download our Android and iOS application. You will be able to read our articles, files, and watch our latest YouTube videos.