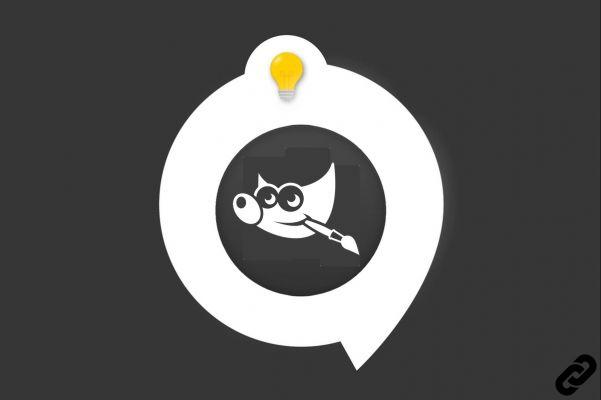 Image editing requires great precision. It's not uncommon to need to place elements down to the pixel. Fortunately, just like its competitor Photoshop, GIMP offers a grid system. The latter makes it possible in particular to better appreciate the distances between the various components of an image.
By default, the image grid is invisible on GIMP. However, it is quite possible to bring up, and in a few clicks. Just, in fact, change the display of the software to access this useful tool. This tutorial shows you how to quickly insert a grid in your images to edit.
Using an Image Grid in GIMP
The image grid is at your fingertips in GIMP software. Here's how to make it appear:
1. In the top menu, click on "View".
2. Select the "Show grid" option.
3. The grid appears in the editor canvas.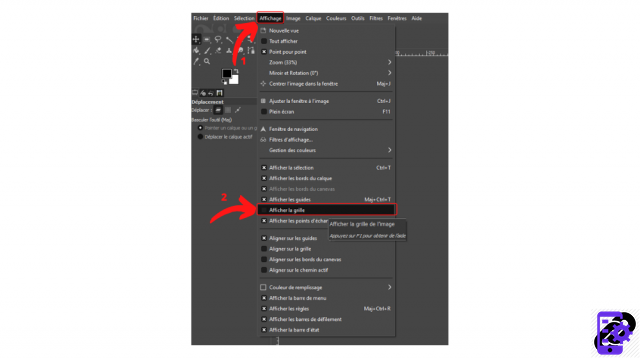 © GIMP
Don't need this tool anymore? It is, of course, possible to go back at any time by unchecking this option.
Change the appearance of the image grid
The appearance of the grid does not suit you? You can modify it using one of these two methods.
Method 1
1. Go to the software settings by clicking "Edit" then "Preferences."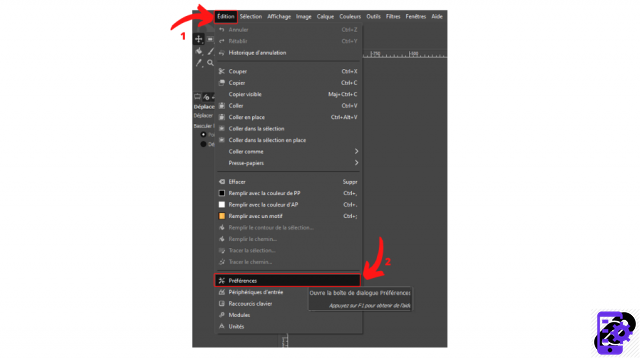 © GIMP
2. Go to the "Default Image" section and click on "Default Grid".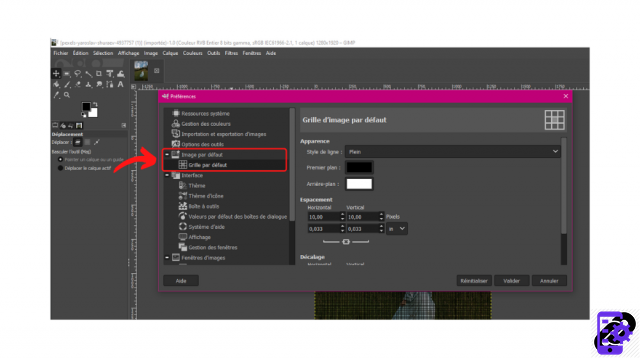 © GIMP
You have several options here:
Change the line style used.





Change the foreground and background colors of the grid.

Set tool spacing and offset.
After making your changes, do not forget to register by clicking on "Submit" (bottom right of the window).
Method 2
You can also configure the grid by doing the following:
1. In the top menu, click on "Image".
2. Select the "Configure Grid" option available at the end of the drop-down menu.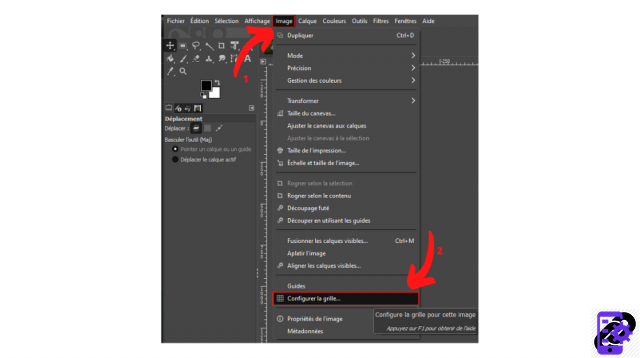 © GIMP
A pop-up window opens. You will find here the same parameters as in the user preferences, to modify according to your needs.
Find all the tutorials to get started with the GIMP software:
How to install GIMP on your computer?

How to customize your workspace on GIMP?

How to Use the Toolbox in GIMP?

How do I create a new document in GIMP?

How do I open a document in GIMP?

How do I view the history of actions in GIMP?

How do I save and export a document in GIMP?