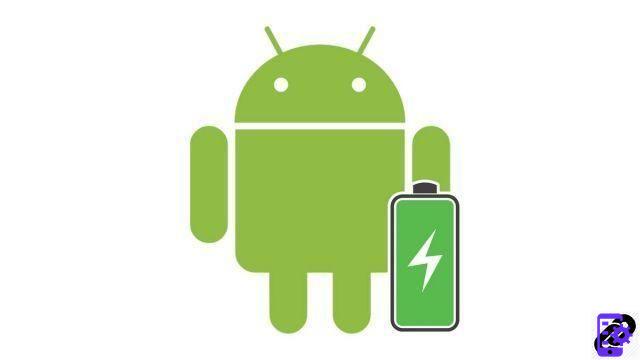 Is your smartphone's battery showing signs of weakness? It's time to check if this is the cause of your autonomy problems by checking its state of health.

In the settings of your smartphone, Android gives you several interesting information about the battery: which applications consume the most energy, how long a complete autonomy cycle is, how much time is left on average before his mobile turns off, what is the duration for a full recharge... Data that can be valuable when used properly, but which is not related to the state of health of the battery.

This information is hidden. It was also on iOS not long ago, but an update added this feature following the case of slowed down iPhones to preserve the battery. However, checking the shape of its battery can be interesting, especially in the case where the autonomy of the smartphone melts like snow in the sun: performance and optimization problem or weak battery, it is often hard to know what is wrong. And if we do not know the source of his worries, then it is very difficult to solve them. No need to change the battery of your mobile if it displays a capacity of 90% of the original volume, for example.

Fortunately, there are alternative ways to know the state of health of an Android smartphone battery, which we detail below. Because it is important to know how to debug and repair your Android smartphone yourself.


Code secret Android
Many Android information and features that are not intended for the general public can be accessed through a passcode. There are about ten of them, which you just have to type on the telephone keypad to reveal a hidden menu. One of these codes allows us to discover many technical elements on the smartphone, especially in terms of connectivity... but also on the battery.
Open your mobile's Phone app






Using the keyboard, type the code * # * # * # * # 4636



Select Battery Information



Check the item Battery status (Battery Health) to know its state of health



Also look at the battery voltage and compare it to that indicated by the manufacturer. If it is much lower, the battery is worn out.

Note that this code works on all Android smartphones, regardless of the overlay. But on some models, especially newer ones (from Android 8.0 Oreo), battery information does not appear in the list. If you are in this case, it will be more complicated to check the health of your battery, but not impossible. Please read the rest of this tutorial to learn more.
Application externe
If you have a recent smartphone or one updated to a recent version of Android, and the manipulation described above does not work, you will have to turn to third-party applications.
Ampere
The great strength of the Ampere application, which can be downloaded for free from the Play Store, is its extreme simplicity. Download it and it will tell you after a very quick diagnosis the approximate state of health of the battery: good, bad... No precise figure, but it helps to get an idea. The app also measures the amperage when the smartphone is charged, which can be useful for comparing the power of different chargers.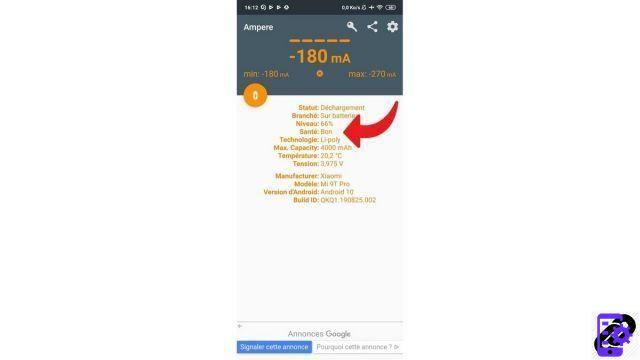 CPU-Z
CPU-Z is a handy and well-known little software on Windows to know precisely the hardware of your PC. An equivalent has been developed for Android mobiles, and it is just as effective. Information about the SoC, the screen or the RAM of the device, the application tells you everything. And this is also the case for the battery: temperature, voltage, state of health, no need to go further, the data is here.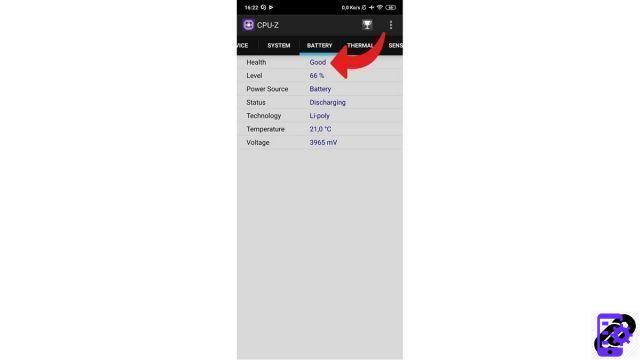 AccuBattery
It is by far the most complete and precise application that we offer here. But it requires a little more effort on the part of the users, and especially time. This is why Ampere and CPU-Z are interesting: they do not require any action on your part and you have a direct result. AccuBattery is recommended for those who want to go further.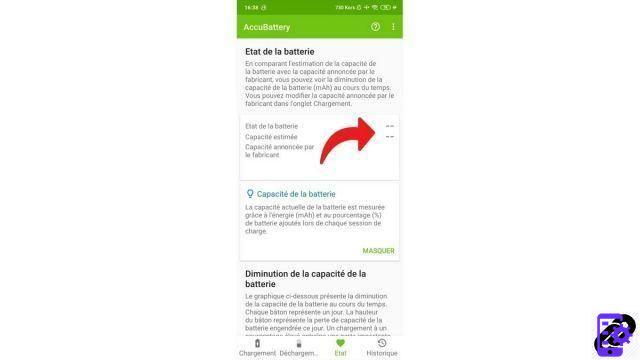 The application gives you advice to optimize the health of your battery, such as charging your smartphone only up to 80% and not 100%. It also indicates essential data such as voltage, temperature, charge and discharge cycles... The tool is more complete than the one natively integrated into Android in this area. And above all, after several days of use and recharges, the app is able to calculate quite precisely what the real capacity of the mobile battery is, and therefore whether it has lost a lot since the purchase or not. To go further, you can also compare chargers thanks to the measurement of the charging speed and take advantage of many other audit options.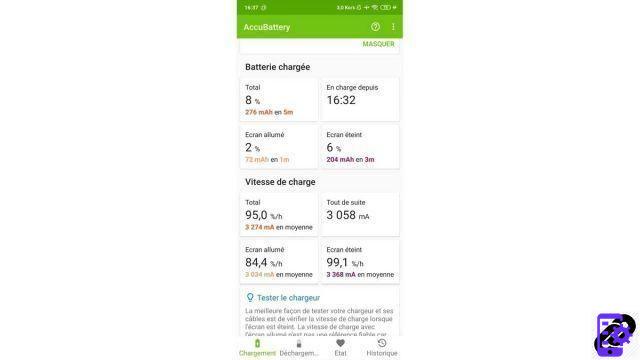 Find other tutorials to help you debug and repair your Android smartphone:
What to do when you have forgotten the code of your Android smartphone?
How to unlock an Android smartphone?
How to restore your Android smartphone?
How to unlock an Android smartphone that restarts in a loop?
How to force an Android smartphone to shut down?
How to unlock an Android smartphone without the lock code?
How to recover a deleted SMS on an Android smartphone?
How to erase all data from an Android smartphone?
How to reset an Android smartphone?
How to make a full backup of an Android smartphone?
How to free up memory on your Android smartphone?
How to fix Android smartphone stuck on black screen?
How to fix the Play Store on an Android smartphone?
How to recover data from a broken Android smartphone?
How to recover deleted file on Android smartphone?