Spotify is a streaming platform (Android - Windows ) to growing success. Equipped with many features, it presents an impressive catalog that can be organized into playlists. Even knowing how to use Spotify, it is only natural to make mistakes from time to time. Here is a tutorial on how to delete a playlist from Spotify but also how to restore it if necessary.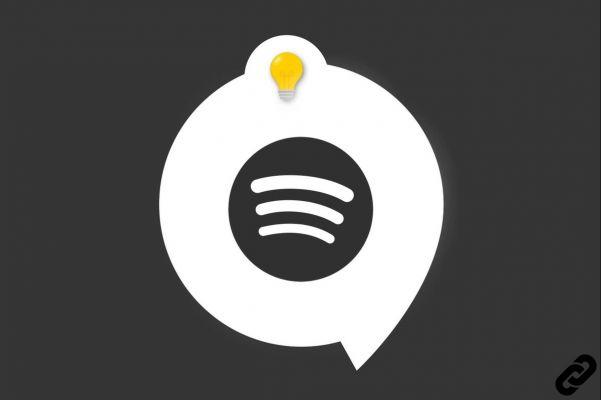 Delete a Spotify playlist
Want to clean up your (too many) personal playlists? Here are the steps to follow.
On the app for Android
On the Spotify home screen of your smartphone or tablet, go to the "Library" then select the playlist to delete. From its main page, click on the menu 3 points which is at the top right.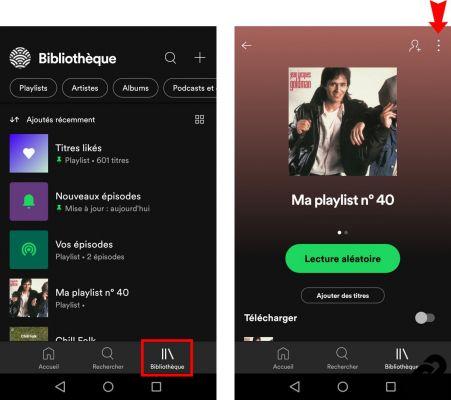 This menu provides access to many features. Click on "Delete the playlist" and, if you are sure of your choice, confirm the action by clicking on "Remove" in the window that appears.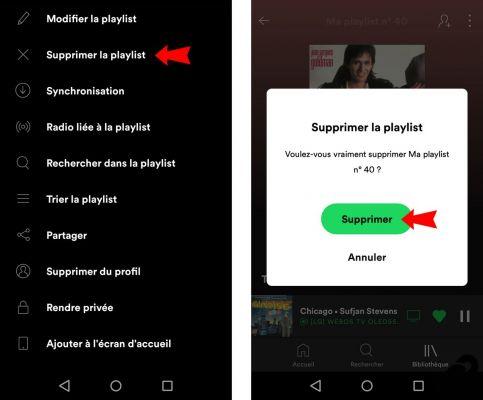 On PC app or web player
The fastest way to delete a playlist on your PC is as follows. In Spotify's left navigation bar, swipe right click on the playlist to delete. From the menu that appears, click "Remove".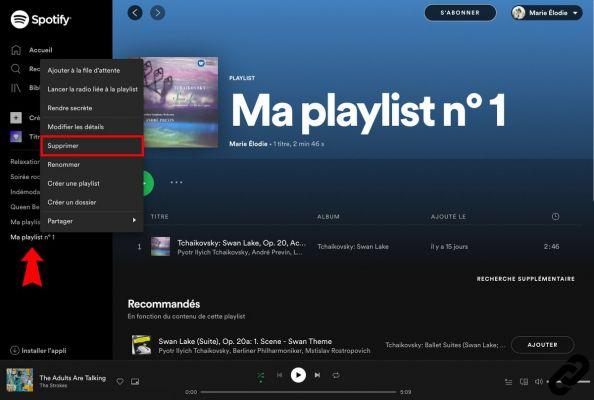 To confirm your action, then click on "Remove" in the new available window.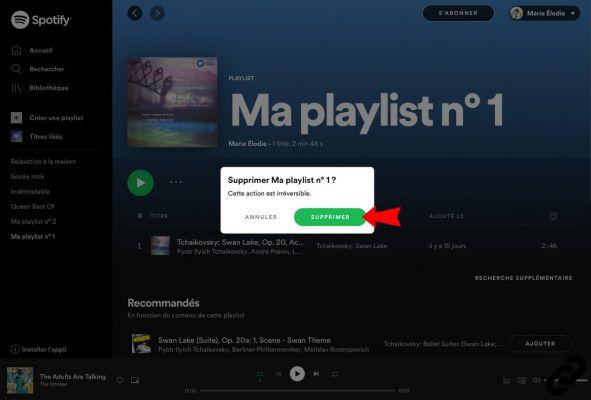 Recover Deleted Spotify Playlist
If you've accidentally deleted a playlist without meaning to, don't panic! Spotify allows you to recover it within 90 days of its deletion.
To get started, go to your Spotify account via the web browser. In the tab "Restore playlists" you will find the recently deleted playlist(s). In order to restore it, click on "Restore" and voila!
He will be may need to restart Spotify app or refresh your web browser to have a restored playlist appear in your library again.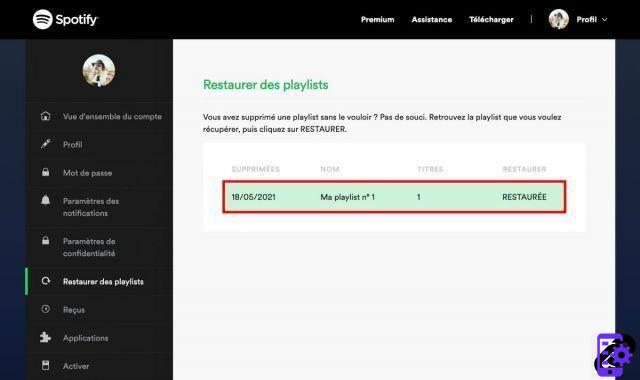 The delete and restore options for deleted playlists do Spotify users a big favor. These two features are very useful to master for a better experience on the streaming platform.
To read also:
All our tutorials on Spotify
How to manage your Spotify account?
How to use Spotify?
How to connect Spotify to other devices?