Although messaging services such as Whatsapp and Telegram are now widespread, it is always useful at times, send sms, also due to the fact that some operators, such as TIM, are starting not to include them in their all-inclusive offers.
In this article I have collected a list of all the sites that will surely come in handy to whom send sms frequently, from which it is possible to send sms from a pc, on some even without registering.
Using this series of sites it is possible to have more than 40 free text messages a day to send to whoever you want and to all operators.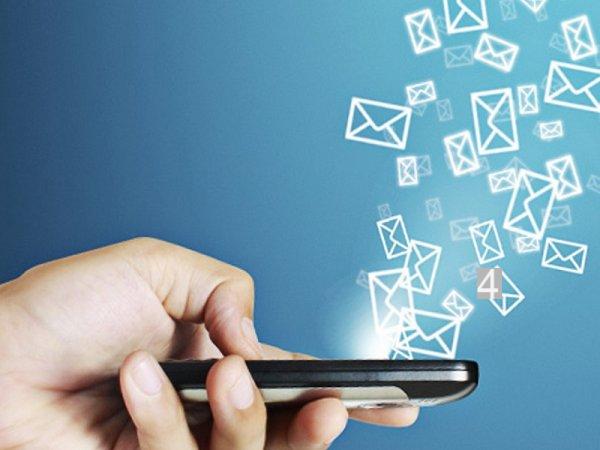 HOW TO SEND SMS FROM PC (Site List)
Among the sites that I am about to suggest, some of these will allow you to send anonymous sms and others even send multiple sms, but without wasting time let's start with the first site, simple and fast that does not require registration.
URBANTRASH
This site will allow you tosentheng sms from pc in a very simple way, first of all, however, you need to quickly get a pin via this link:
LINK | PIN Urbantrash
You will see a page like this below, all you have to do is enter your mobile number, email and province. Check only the first item and click on "Register"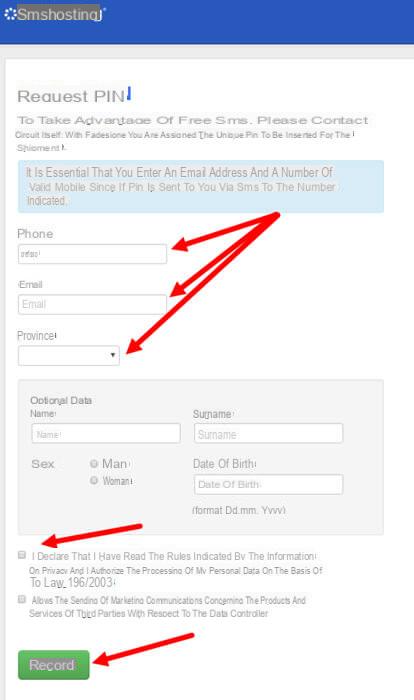 In a few seconds you will receive an SMS with your Pin. Now all you have to do is return to the main page of the site reachable here:
LINK | UrbanTrash
As inthecated by the arrow, enter the Pin just received and then the prefix and telephone number of the recipient and the text of the message you want to send and click on Send.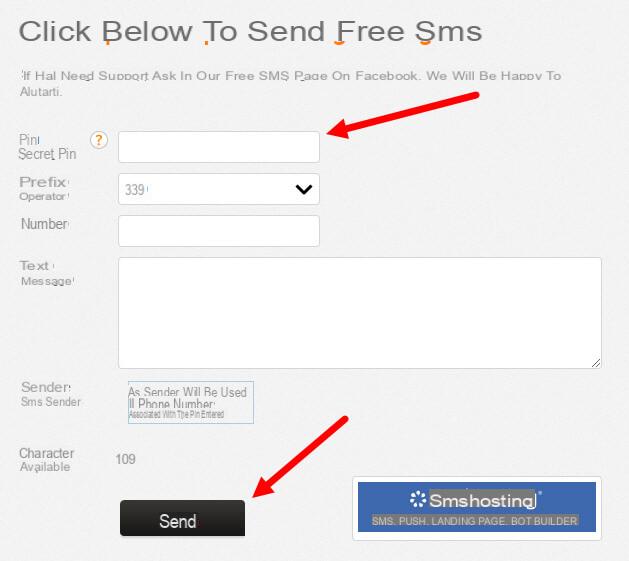 All very simple and above all free, thanks to which you can send unlimited sms.
Other sites to send sms from the internet for free
http://www.smsad.it/smsAdMittente.html 50 sms gratis, molto veloce come servizio
https://www.trendoo.it/invio-sms.html 5 sms gratis, molto veloce come servizio
https://shop.besms.net/prova-gratis-50-sms.php 50 sms, basta attendere qualche minuto tramite sms la password per attivare gli sms gratis.
http://www.skebby.it/programma-sms/software-sms-aziende/ Due sms con registrazione
https://globfone.com/send-text/ per inviare sms in tutto il mondo
http://www.afreesms.com/freesms/ per inviare sms internazionali
http://www.sendanonymoussms.com/ per inviare sms anonimi senza registrazione
http://www.smsdriver.com/pro06/coverage_eng.aspx Due sms senza registrarsi, per averne altri bisogna registrarsi
http://www.acrosscommunications.com/PlaceNotification.aspx?test=3 Questo sito ci da 6 sms al giorno, 3 inserendo il prefisso prefisso e 3 inserendo 39 senza la +
http://www.ischia.it/ Registrandovi avrete 10 sms al giorno verso tutti gli operatori
http://www.popolis.it/SMS/ Con la registrazione al sito avrete 5 sms al giorno verso tutti per un massimo the 30 al mese
http://www.smsbasic.it/ Qui avrete 4 sms al giorno verso tutti
http://www.clickatell.com/ Da questo sito potrete inviare 2 sms al giorno per ogni IP
http://www.klik.it/ Con la registrazione al sito avrete 3 sms al giorno verso tutti
http://www.enel.it/ Un sms al giorno registrandovi sul sito
http://sms.aruba.it/ Un sms al giorno registrandovi sul sito
How to send free sms from the internet via pc, smartphone and tablet