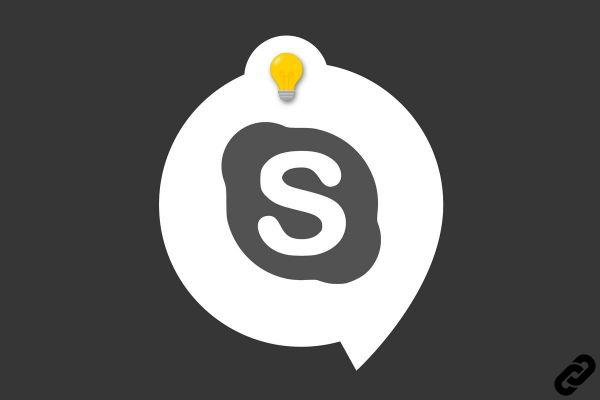 Whether you use it personally or professionally, Skype has a screen sharing feature that is very useful in many situations. To use it, follow this short guide.
This sharing works both on desktop and on mobile, in both directions.
How to share your screen on Skype?
1. To be able to use Skype screen sharing, you will have to start by being in audio or video conversation with one or more contacts. Once done, click on the aptly named "Share Screen" button (on mobile, it hides behind the "…").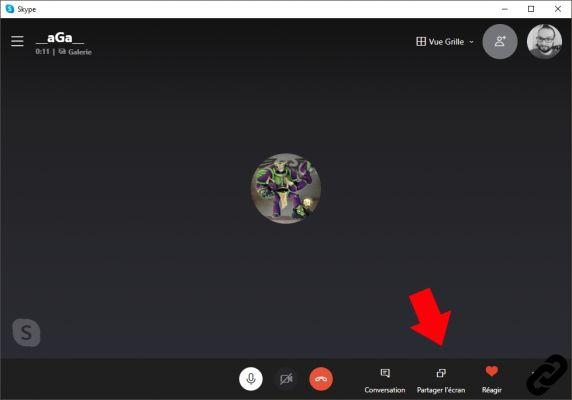 2. Finally, choose the screen you want to share. It can be the entire Desktop (here, on the left, I have the choice between my two Desktops since I have 2 screens), or a particular window (on the right). A "Share Computer Sound" button can be checked to… stream audio from your machine.
If during your conversation you want to switch screens or stop sharing, press "Share screen" again in the chat window.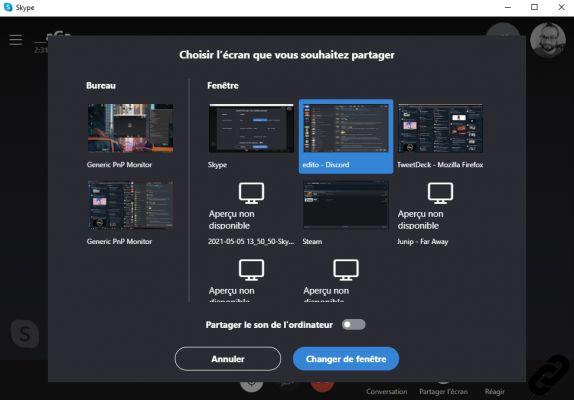 Find more tutorials on how to master all the features of Skype:
How to conduct a survey on Skype?
How do I activate (or not) read receipts on Skype?
How do I enable (or not) web link previews in Skype?
How to automatically download (or not) files and photos in Skype?
How to receive (or not) emails in case of conversations and missed calls on Skype?
How to change your connection status on Skype?
How to add and then find messages in bookmarks on Skype?
How to share your current activity on Skype?
How do I take a screenshot of a Skype conversation?
How to create a private conversation on Skype?