Spotify is a music streaming platform (Android - Windows ) that tracks the activity of other app users. If you want to familiarize yourself with this feature and discover the musical tastes of your loved ones, here is the procedure to follow.
The functionality of friend activity tracking is available on theapplication Spotify pour PC. This allows you to display the last songs listened to (or being played) by your loved ones.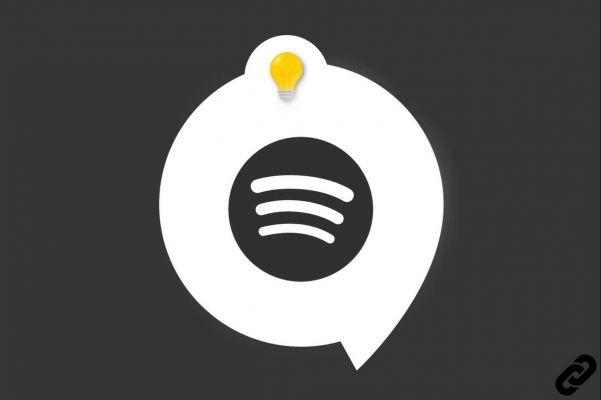 How to Follow Friends Profile on Spotify
By default, as soon as the application is opened, the bar on the right prompts you to log in through facebook. Click on this blue button then enter your Facebook credentials.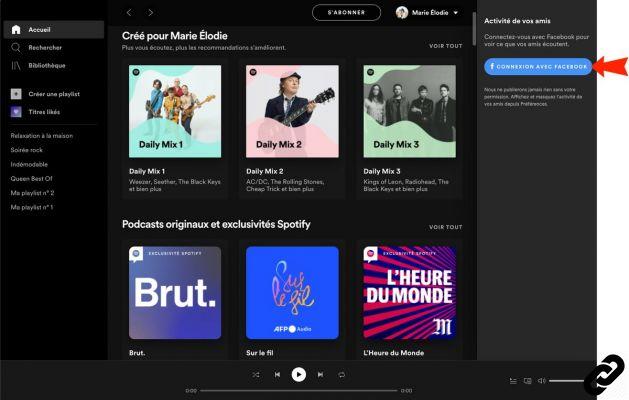 Once connected to Facebook via Spotify, the application is responsible for determining mutual acquaintances. If there are many, feel free to use the "Filter by name" to help you.
In order to subscribe to profiles that interest you, just click on thecharacter icon located on the right. In case of error, you can always cancel the tracking by clicking on the cross.
Spotify also lets youaccess profile users. Simply click on their name in the left navigation bar to view their public playlists, number of subscribers or for you subscribe/unsubscribe.
Finally, if you forgot to subscribe to a profile during the previous step, don't panic! Thanks to the'character icon which is displayed in the right bar, it is to consult new your list of friends.
Manage tracking settings
To adjust display and sharing settings, click the arrow menu which has your name then on "Preferences".
Once the preferences menu is open, you will have the option toactivate or deactivate the right bar ("See what your friends are listening to").
To go further, you you can also connect/disconnect from Facebook, make your new playlists public but also whether or not to allow your listening activity to be shared on Spotify.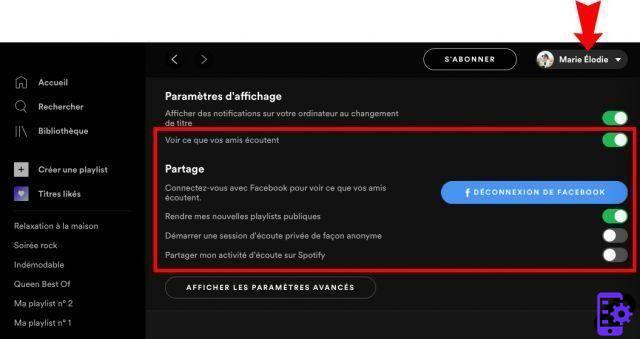 To learn more about the application's features, be sure to consult the complete file available below.
To read also:
All our tutorials on Spotify
How to manage your Spotify account?
How to use Spotify?
How to connect Spotify to other devices?