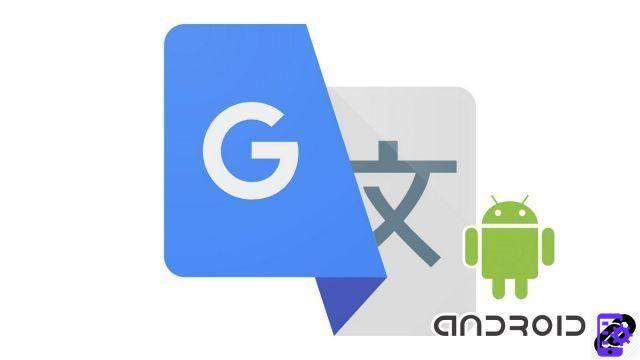 The Google Translate application allows you to perform translations normally like on the web, but it is also able to act directly from other applications installed on your smartphone or tablet in order to save you time. We explain how to proceed to make the most of it in this new tutorial.

To know how to use Google Translate properly, you need to know all the possibilities offered by the service. Did you know, for example, that on mobile, the application is able to translate texts from any other application without leaving the latter and without having to open Google Translate? If the answer to this question is no, the following lines should interest you.

We explain in another tutorial how to directly translate an SMS with Google Translate. Here, the principle is similar. By activating an option available in the application, it becomes possible to quickly and simply translate any raw text that can be copied, and this for any application: messaging, browser, social network...

A limit however, this method works only for a text format, it is not possible to translate by this means the text present in an image, even if this one can be copied in the clipboard. Another barrier: this is a feature reserved for Android, it is not available on the desktop version of Google Translate, nor on iOS. However, we will explain at the end of the article how to save time when translating text with the application on iPhone and iPad.


Use Google Translate on any Android app
Follow the steps below to translate text from any app using Google Translate.
Launch the Google Translate app on your Android smartphone or tablet.






In the upper left part of the screen, open the menu by tapping on the three horizontal bars.



From the available options, select "Parameters".



Choose "Tap to translate" in order to proceed to the next step.



Press the cursor "Enable" to activate the feature. Press again to deactivate it. If this is your first time using this tool, you may see a window named "Overlay with other apps" is displayed. If so, press "Allow app layering" in order to go further.



In the notification bar, you can choose to display the floating icon (Messenger bubble type) or not. Remove it if it bothers you, then you can make it reappear at any time from the notification bar only when you need it. You can also delete it by dragging it down the screen or change its position at your convenience.



Now that the configuration step is complete, all you have to do is try this feature. Launch an application in which you want to translate text. You just need to be able to copy the text in question. In our example, we will translate an article snippet in the Chrome browser.



Select the text you want to translate with a long press and copy it via the button that appears on the screen (the copy procedure may vary depending on the application).



Once the desired text has been copied, press the Google Translate bubble. A box appears at the top of the screen with the translation. The source language is detected automatically (you can modify it) and the target language is the one you have defined by default in the application (it can also be modified directly). In our example, we have chosen to translate the chapô of an Expertsconnecting article from French to Spanish. On a foreign site, you can translate from English to French or any other combination (they are very numerous) supported by Google Translate.

You can now translate a text with Google Translate without even launching the application and remaining in the source application, which represents a considerable gain in practicality and time.
Save time with Google Translate on iPhone and iPad
For iOS and iPadOS users, we regret to inform you that you don't have the option to translate text with Google Translate directly from a third-party app. We can only offer you a little trick that can slightly improve your experience by saving you from having to enter the application yourself.
If you have 3D Touch enabled, copy the target text from any source, then quit your application to return to home. Long press the shortcut icon of Google Translate, and when the menu appears on the screen, select "Paste and translate → ". And voila, the text is translated. Far from the ergonomics to which we are entitled on Android, but it's still better than nothing.
Find other tutorials to help you use Google Translate:
How to translate a photo with Google Translate?
How to clear the Google Translate translation history?
How to use Google Translate without a connection?
How to translate an SMS directly with Google Translate?
How to translate a conversation in real time with Google Translate?
How to translate a document with Google Translate?
How to save a translation on Google Translate?
How to translate a voice input with Google Translate?
How to translate a website with Google Translate?
How do I translate grammatically with Google Translate?