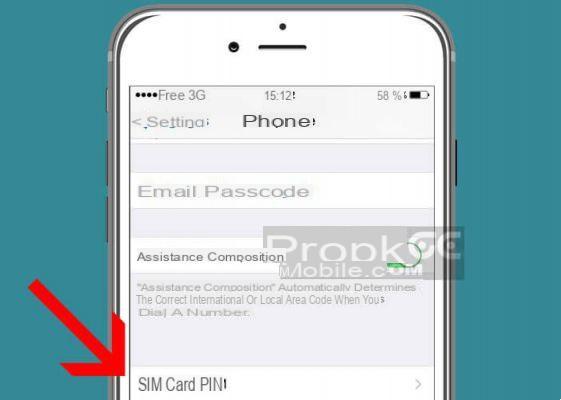 The iPhone is usually passcode protected when it's locked - so the SIM card PIN is usually disabled, or at least changed, because it's far too simple. To prevent your SIM card from being used in other phones, here's how to change and activate your iPhone's PIN code.
Many operators now program extremely simple and therefore unsafe codes on their SIM cards: 0000 or 1234. The reason? Smartphones have other codes, such as the one that must be entered on the lock screen to access the iPhone. However, some find this security insufficient and therefore seek to reactivate the PIN code.
How to change iPhone PIN code?
The option, buried in the twists and turns of iOS, is not so easy to find! First of all, we advise you as always to make a backup of your iPhone. Here is how to change PIN code on iPhone.
Open them Settings.
Scroll down to Cellular data.
Scroll down again to SIM card PIN.
Click finally on Change PIN.
Enter your current PIN code. This is normally found in your welcome box given to you by your operator. If necessary, you can try the following two codes, and none other (call your operator for the third try): 0000 or 1234.
Enter a new PIN code of your choice (between 4 and 8 digits)
Confirm your new PIN code.
Now, your iPhone will ask you for the PIN code in addition to your usual code each time you restart. To improve security even further, turn off previews of received messages in your notifications.
To read also: iPhone, how to recover deleted messages?
Your iPhone passcode actually protects your data quite well, but it doesn't protect your plan: if a malicious person steals your phone and finds that your phone is unusable, they can still put the SIM in another phone. and use your package and your phone number with!