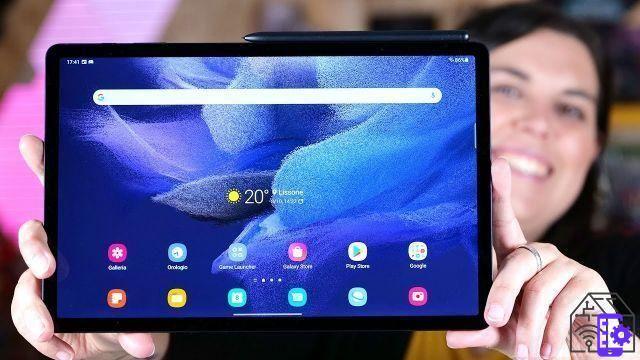 Samsung Galaxy Tab S7 FE recensione
Samsung Galaxy Tab S7 is the latest tablet from the Korean giant, brother of Tab S7 e S7+. What changes? To suggest it is the name: FE, ossia Fan Edition. It is an acronym that Samsung uses to indicate slightly weakened and cheaper versions of much loved devices. The best example is Galaxy S20 with the Fan Edition which has achieved tremendous success with audiences and critics.
Will it be the same for the new tablet? To find out, we put it to the test for a few days and now we are ready to tell you everything you need to know in this one Samsung Galaxy Tab S7 FE review.
The video review of Samsung Galaxy Tab S7 FE
The display
Let's start with the first important difference with the older brothers: the screen.
And from 12,4 inches like the Tab S7 + so you really have a lot of space available to enjoy any type of content, to study or to work, perhaps alongside two applications.
Unlike the Tab S7 +, however, it is not Super AMOLED. In fact, the panel is TFT, HDR10 + support is absent e 120 Hz are missing.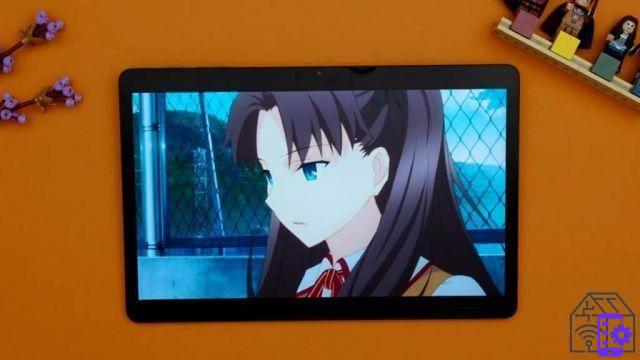 Bad? Not necessarily. The 120 Hz refresh rate makes the system smoother but it is something you really notice only by comparing two screens with different refresh rates.
On balance, in everyday life, you will hardly perceive the difference also because the display of Galaxy S7 FE behaves in an excellent way, with vivid and bright colors and good brightness.
The performances
The second difference between Galaxy Tab S7 FE and S7 / S7 + concerns the hardware.
The processor here is a Qualcomm Snapdragon 750G, accompanied by 4 or 6 GB of RAM and 64 or 128 GB of internal memory.
On the older brothers we find the Snapdragon 865 which offers something more in terms of performance; moreover the RAM starts from 6 GB while the storage space from 128 GB.
Samsung has therefore saved a little bit on the internal components but, again this time, it is not a sacrifice that weighs in real life. In fact, we tested the model with 6 GB of RAM which behaved perfectly throughout the entire test, resulting fast, responsive and able to respond adequately even with many open applications.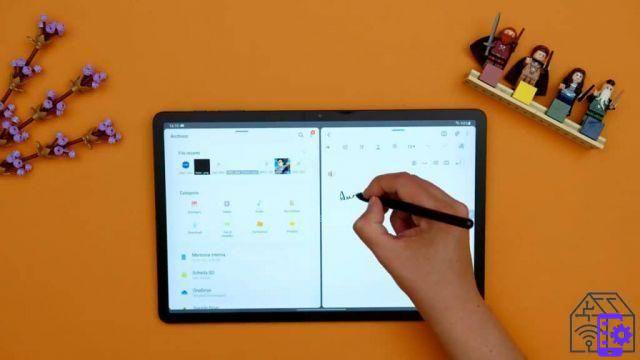 On the connectivity front we have Wi-Fi ac, Bluetooth 5.0, GPS and above all the 5G version for those who want to use it on the move without restrictions. Of course the price goes up but consider it the cost of freedom, that of not being bound to tethering or the wireless connection of others.
The camera
The last major change concerns the camera. Galaxy Tab S7 FE proposes a front 5 megapixel sensor and a rear 8 megapixel sensor, both capable of recording FullHD video at 30 fps.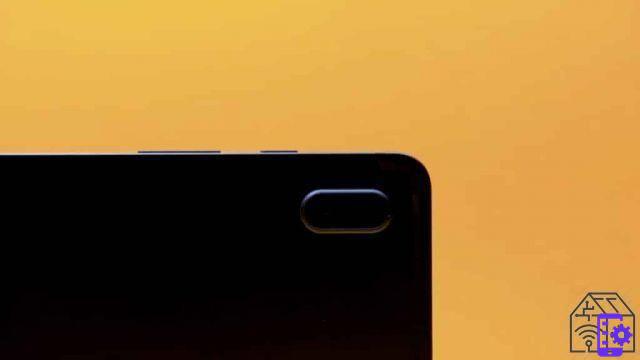 How they behave? These are the cameras of a tablet, so don't think about delivering memorable shots. However, they are perfectly suited to video calls, useful on both the business and personal fronts.
What has remained the same?
So far we have analyzed the differences between the Samsung Galaxy Tab S7 FE and its bigger brothers. However, some elements have remained unchanged since design. We therefore find the Corning Gorilla Glass front and the aluminum body. Plus we have contained frames and a slim body. Know that, with its 608 grams, it is not very light but you will hardly walk with your hand Galaxy Tab S7 FE.
The audio is also unchanged, with two speakers optimized by AKG and Dolby Atmos support, and the battery, by ben 10.090 mAh as on Tab S7 +. All this translates into about 12 hours of use which is really an excellent result. You can practically use it all day, for work or study, forgetting the charger at home.
Also on the software side we find the same version of Android, 11, with Samsung's One UI which provides for the multitasking a 3 finestre and includes App Pair, a feature that allows you to save the combination of windows to launch them all together and save time.
Finally, there is no lack Samsung DeX, with the ability to transform the interface in seconds to have something more like a PC in your hands. And if this is the type of use you intend to make of it, know that you can associate a keyboard with the Galaxy Tab S7 FE, including the Samsung Book Cover on sale at € 159,90.
Finally, we point out another feature: if you already have a notebook you can use it D to use your tablet as a second screen, a wireless extension of your laptop. But know that to do this, however, you must have a PC with Windows 10 compatible with Wireless Display technology.
The S Pen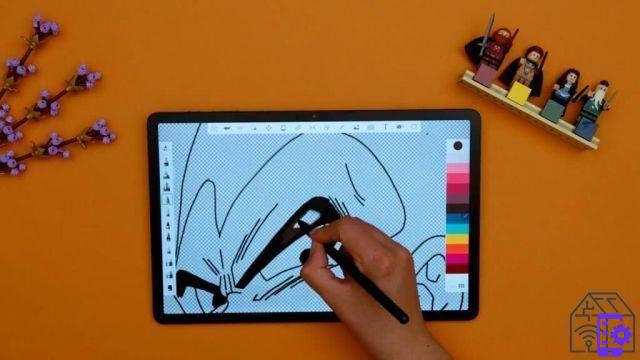 A separate paragraph deserves it the S Pen, included in the box and designed for engage magnetically to the rear body of the tablet.
The interaction with Galaxy Tab S7 FE is no different from what we have seen on other Samsung devices so we have the dedicated side menu to access compatible applications and functions quickly.
It is a very useful, comfortable and suitable tool both for those who want to take notes and for drawing lovers, with the stroke that remains very natural and that is accompanied, at least within Samsung Notes, by a noise that reproduces the sound of the pen on paper.
La recensione di Samsung Galaxy Tab S7 FE: what a la penny?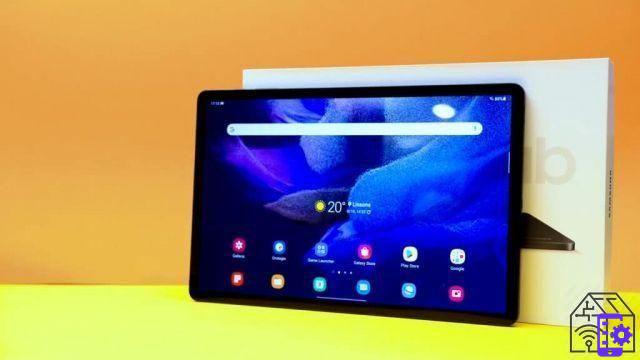 There are two small things that we would have wished for in this tablet: Wi-Fi 6, that is the latest generation wireless connectivity, and the fingerprint reader, however, replaced by the unlock with the face.
These two absences, however, do not make the Samsung Galaxy Tab S7 FE any less interesting. If you are looking for a versatile product, with a huge display, a considerable autonomy and the pen included, it could really be for you. Especially considering the savings compared to the older brothers: we are leaving from 649 € for the 4/64 GB version only Wi-Fi.
PRO
AGAINST
Discount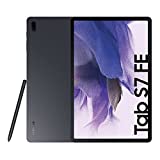 Samsung Galaxy Tab S7 FE Tablet Android 12,4 Pollici Wi-Fi,...
Display: 11 inches (27,81 cm)
Memory: 64 GB ROM / 4 GB RAM
Battery: 8000 mAh
649,00 EUR −28% 464,63 EUR Buy on Amazon