Mega is the service launched by Kim Dotcom, former creator of the legendary and regretful MegaUpload and of MegaVideo. We have already talked about Mega (mega.nz) in the article dethecated to the best Cloud services highlighting the fact that the service offers basic 15 GB free, extendable to 50 GB.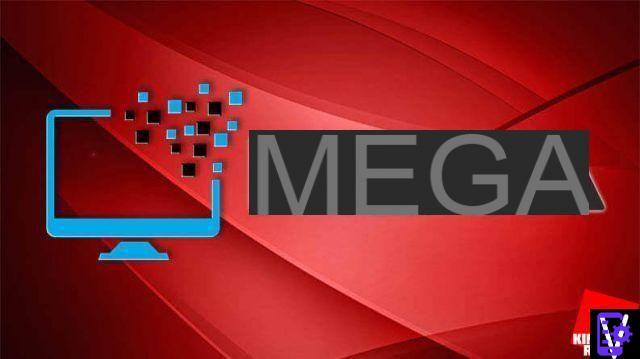 The platform is widely used for sharing files of all sizes and types (even at the limit of legality). In this article we will see how it works and how to use it to download files of all types contained therein.
Index: The characteristics of Mega | Registration on Mega | Download from Mega | JDownload for Mega.nz | Exceetheng the Bandwidth Limit
Features of Mega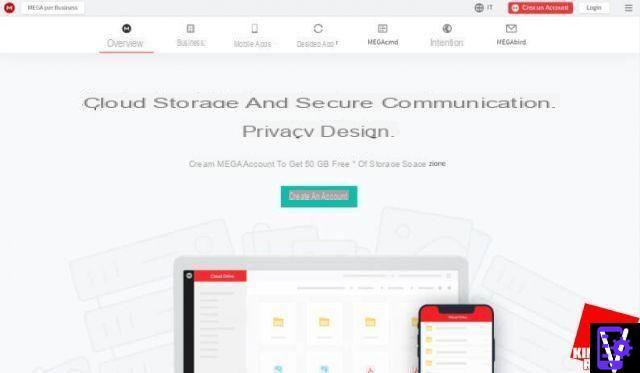 Mega sets itself apart from its illustrious predecessors because everything loaded comes encrypted and for the huge amount of free space offered (up to 50 GB). For this reason it has quickly become one of the favorite services of pirates who upload everything to you: movies, games, TV series, music, books.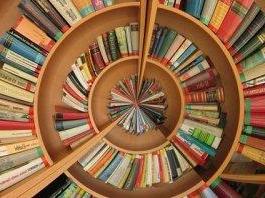 Free PDF books to download: the best legal and non-legal sites Free PDF books to download: the best legal and nonOnline sites there are many resources that allow you to find books in PDF format for free. There are two types of sources, those that are attentive and respectful of rights that make available only
Mega is a fast, practical and reliable file sharing service. It is compatible with Chrome, Firefox and Opera but doesn't work as well on Safari, Internet Explorer and Edge. If you want, you can use the comfortable client, which is available for Windows, Mac, Linux, Android, and iOS.
The service offers an attractive free plan and several paid plans. The free one has strong bandwidth limits, and offers all 50 GB only if you perform some operations (these are also free).
Sign up for Mega
Registering for the service is very simple, but you don't need an account to download. If, on the other hand, you want to use Mega to share files with other users, then an account is required.
In any case, a few quick steps are enough:
Download from Mega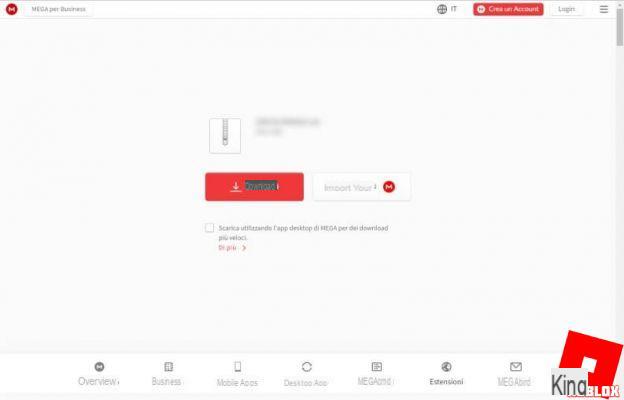 If you find a Mega link (usually in the form https://mega.nz/#!NUMERO), downloatheng the file is quite simple: just click on it with a compatible browser. We will be led to a page that will ask us if we want therectly download the file (via the "Download" button), or if you want import it in our account. If you want to download via the client you need to tick next to the item "Download using the MEGA desktop app for faster downloads."
The simplest option is therect download, and it is not technically true that the client allows higher speeds. In reality, client and site tend to go full line, making the most of the available bandwidth of our connection and therefore they usually offer spectacular download speeds.
Often the files uploaded by Mega, especially if they are games or Blu-ray rips, are thevided into parts. To manage these parts properly, and easily download thevided files, convenient and appropriate solutions have been created such as JDownloader 2 and MegaDownloader.
Both work in a very simple way, once you copy the links and start the download, they download the various parts by themselves.
Use JDownloader 2 to download from Mega.nz
JDownloader is an institution among those who use file sharing services to download. In fact, downloatheng dozens of parts and then decompressing them has never been a particularly exciting and fast operation. This is why an application was born that automate the process, JDownloader precisely.
The application is available for Windows, Mac and Linux; installation is simple on all three platforms, just download the executable correspontheng to yours from the JDownload project site and click on it to start the wizard.
At the end of the installation, you can launch JDownloader 2 and you will be faced with the following screen.
Then just copy the Mega link, or the group of links, or the link that contains them. JDownloader will fetch the links therectly from your clipboard and examine the links (if they are online) in the "Capture Links" tab.
At this point you can select the group of links of your interest, press the right button and select the item "Start Download". Once the download is complete, you can click with the left button on the file to open it, or with the right button and select the item "Open folder" to reach the therectory where the data was saved.
Superare bandwidth limit exceeded su Mega
This annoying message appears to any unregistered user or free plan owner if they download more than 5GB per day. Previously it was possible to circumvent the limitation in various ways and, for a long time, the most effective method was to use MegaDownloader.

By now, unfortunately, Mega seems to have closed every flaw and no solution other than changing the IP address works.
You can change the IP address in two ways:
Unfortunately, free VPNs are not very suitable for this operation due to some constitutive limitations: they are slow, they limit traffic (so you cannot download large files) and often those IP addresses have already been used on Mega and therefore will immediately show the annoying message .
Great VPNs for fast download from Mega with no limits they are CyberGhost, NordVPN, and Surfshark. Thanks to a VPN you can get around the limit in a super cheap way and, in the meantime, access every blocked site, get around geographical blocks and maintain anonymity and security on the net.
Mega: guide to use it and to download files