In recent years we talk more and more often about NFC, but not everyone knows what it is. Find out in this guide everything you need to know, that is what is NFC, how it works, how to use it and how to check if this technology is present on your smartphone.
What is NFC and how it works
NFC, acronym for Near Field Communication (translated into your language communication in proximity), is a wireless technology which allows you to exchange data by placing two devices at a thestance of less than 10 cm (often reduced to 4 cm for safety reasons). If both devices have technology NFC active they can then simply enter into communication approaching them; in smartphones, the NFC chip is often positioned in the back (under the camera), so just bring this part of the smartphone closer to make the communication take place. On other devices, the position of the NFC chip can be recognized looking for the symbol of technology (just lean on that point to let the communication take place) or approaching the top (as often happens on speakers or soundbars).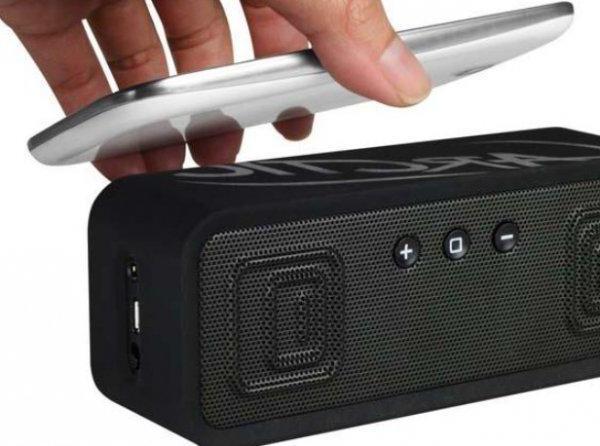 How can you use NFC
Now that you know what NFC is and how it works, we'll see where you can use it and why it is increasingly important to have devices that support this wireless close contact technology.
Transfer files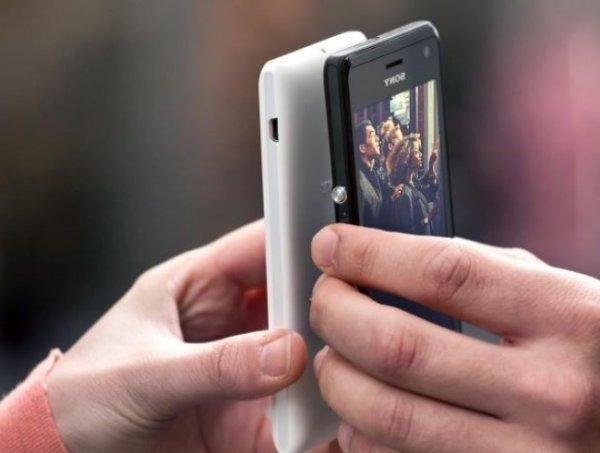 The simplest functionality is thesentheng any type of file between the two devices close together, using File Beam or Android Beam, which you can activate with these simple steps: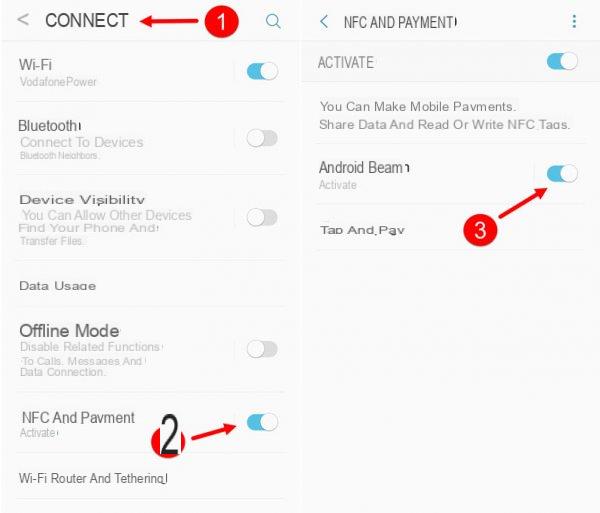 Once NFC and Android Beam are enabled on both devices you want to use to transfer files, just choose which file to send. For the record, the transfer via NFC is very slow and you just need to move away a little to lose the connection, but with NFC we can simplify and speed up the coupling operation via Bluetooth or WiFi Direct, and then use one of these two technologies to actually send the file.
Connect wireless headphones and earphones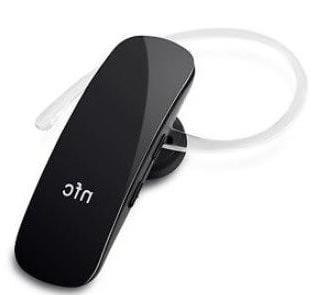 Using the same principle seen for file transfer, NFC can be used for connect quickly wireless headphones and earphones, particularly if they use Bluetooth technology. If the chosen headphones or earphones support NFC, just bring them close to the smartphone for associate immediately the device and start using it, without having to enter codes or confirm authentication.
Pay contactless with your smartphone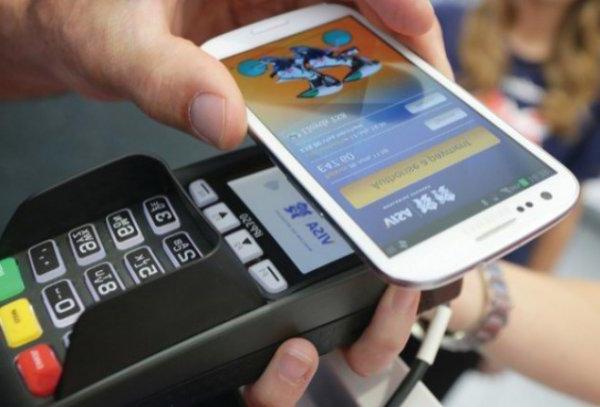 NFC is the technology used on smartphones for to be able to pay without taking out your credit card or the ATM, just bring the mobile phone to the POS enabled for payment and it will be possible to authorize the transaction, often without even entering the PIN (for amounts less than or equal to 25 €). The services that allow you to pay contactless using NFC are Android Pay, Vodafone Pay, TIM Pay, Samsung Pay and Apple Pay but not all are available in the city (you also need support from the shopkeeper, with a POS enabled).
Use NFC Tags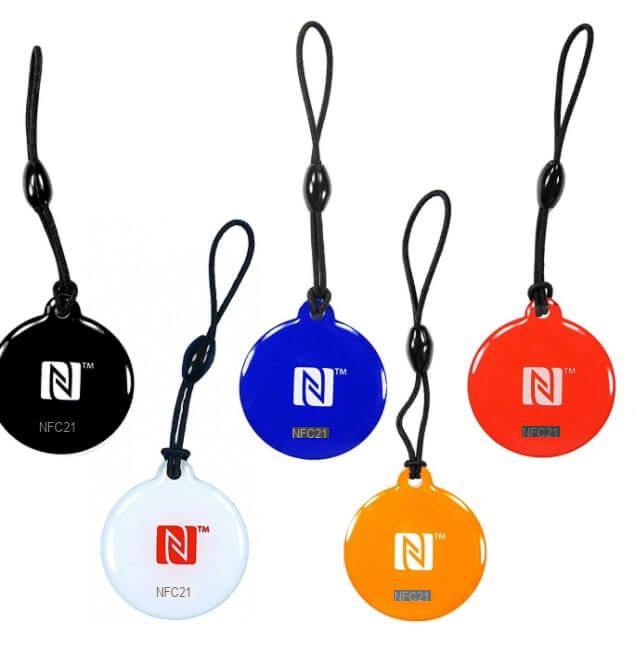 I Tag NFC they are small thescs with programmable chip, which you can use to perform precise operations or to launch commands on your smartphone. Do you want to silence your ringtone? Just bring the programmed NFC Tag close to remove the ringtone, which you can do without even unlocking the screen! There are so many commands and operations that can be scheduled with NFC Tags, just get everything you need.
If you want buy NFC Tags programmable, here are some of the best you can find on Amazon:
The best Android apps you can use to manage NFC tags are as follows:
If you have an Apple smartphone, you can use one of the following apps:
How to check if NFC is present on the device
Not sure if your smartphone has an integrated NFC chip? On Android devices just check if the toogle is present to activate NFC or if the NFC menu is present in the Connectivity or Connections section.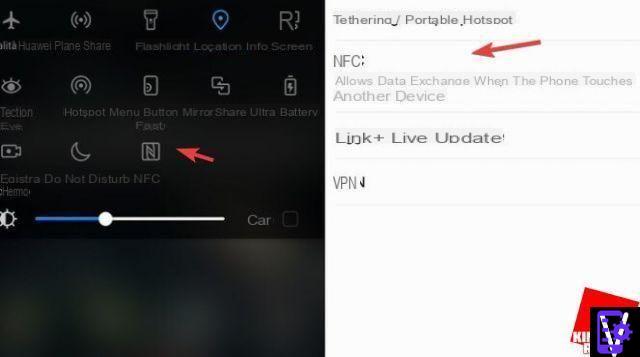 If, on the other hand, you have an Apple device, just know that the Cupertino company has included support for this technology from the iPhone 6 onwards, so if you have one of these devices you already have the NFC chip available.
NFC guide: how it works and how to use it