In this post I want to collect Sims 3 cheats, codes e Cheats, so to speak, a little help and make the game easier.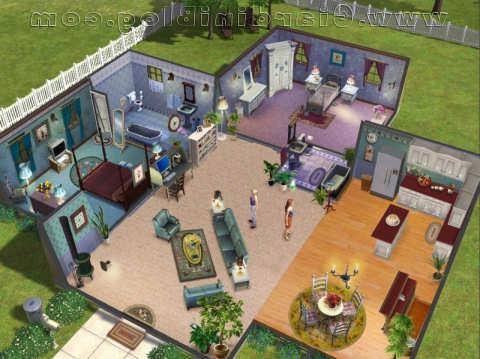 In order to use the codes press [ctrl] + [shift] + C, in order to open the console in which to insert i codes, enter one of these tricks and press Enter:
constrainFloorElevation true/false- Allows you to ethet floors and floors even if there are Sims, objects etc on it.
thesableSnappingToSlotsOnAlt on/off - When set to "on", objects cannot be placed outside the grid by pressing ALT
enablellamas on/off - unknown result, was jokingly inserted into the game!
fadeObjects on/off - Fade over objects when camera approaches (has no effect on Sims)
familyfunds SurnameFamiglia #cifradesired without periods or commas to separate zeros Add / remove money to the selected family. Example: Alberghini familyfunds # 3000000
fps on/off - Show the framerate in the upper right corner
fullscreen on/off - Enable or thesable Full Screen
Help - Show some of the cheats featured in the game
hideHeadlineEffects on/off - Show or hide thought bubbles on Sims' heads
jokePlease - A random joke appears in the code string
Kaching - Add 1,000 Simoleons
moveObjects on/off - Removes restrictions on positioning and movement of objects
Motherlode - Add 50.000 Simoleons
quit - Exit the game
resetSim first name surname - Return sims to a safe, neutral state in their home
slowMotionViz 0-8 - Puts the view in slow motion. 0 = normal, 8 = flatter. It does not change the speed of the game.
unlockOutfits on/off - This command must be entered before entering the character creation, it shows the equipment of the various careers and service uniforms.
testingcheatsenabled on - With this code the following options will be enabled:
introduce me to everyone, generate an NPC, generate a visitor, set career, make needs static, make everyone happy, make friends for me.
To see these new functions, simply click on the mailbox with the left mouse button while holtheng the Shift key (which would be the key above the Ctrl with the arrow drawn). Instead, by clicking on any Sim while holtheng the Shift key, you will have the new "activate age transition" function that will allow you to pass your Sim to the next age. Instead, clicking anywhere on the ground + Shift key you will use the "teleport me here" function.
You can also remove the censorship (the mosaic effect) when a sim is naked, to find out how to do it go here: https://www.forinformaticslovers.com/the-sims-3-senza-censura/
Sims 3 Cheats, Codes and Cheats