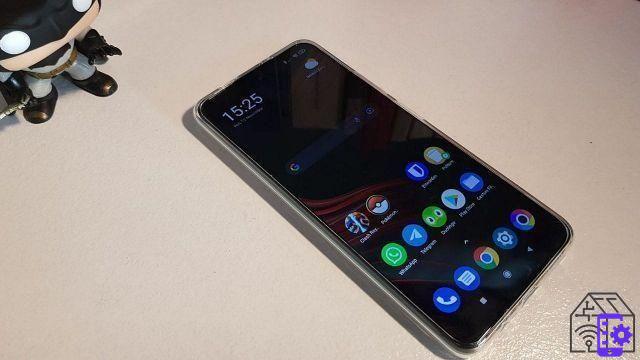 little m4 pro 5g smartphone review min
If you want to buy a complete smartphone without too many compromises, you don't have to spend much more than 200 euros. The new LITTLE M4 Pro 5G has a really competitive price, but during the test for this review has never let us down. Battery life and fast charging are a huge convenience, 5G makes this smartphone futuristic and the big screen is perfect for enjoying social media, streaming and games. You have to give up little with this smartphone from POCO: with this review, we want to help you understand if it is the right device for you.
POCO M4 Pro 5G review, the complete package (at a great price)
We received the POCO M4 Pro 5G for this review in a richer than usual package, offering everything you need to start enjoying your smartphone. In fact, in addition to the smartphone, you will find one transparent cover, simple but resistant. And above all a charger from 33W for fast charging and USB-A / USB-C cable. Many top-of-the-line smartphones have started unpacking chargers to save resources. But POCO has thought well that those who buy a smartphone with a price of just over 200 euros do not want to spend another 50-60 euros for a charger for fast charging. A very welcome addition, which allows you to immediately experience the charging speed.
Design and screen
The model we tested has the Cool Blue coloring, which offers special accents under the light. We are also fans of coloring POCO Yellow, but some of you may prefer the more classic PowerBlack. All have a matte finish, which in addition to aesthetically pleasing us does not hold the fingerprints even without the cover. About a third of the back of the smartphone is occupied by the camera module. A design solution in our opinion apt: it looks like a medium-high-end smartphone. But the strong point for the design is the screen.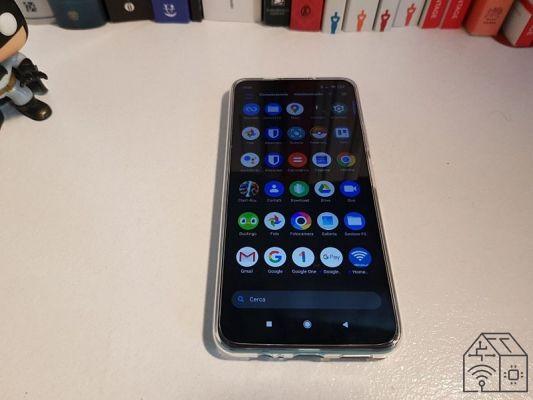 The bezels of this POCO M4 Pro 5G are very thin on the sides: a flat screen cannot go further. The lower profile is slightly wider, while above it is very thin, with the "punch-hole" by the telecamera which seems to us really discreet.
The 6,6-inch screen DotDisplay 90Hz DynamicSwitch has a resolution FHD + (1080 x 2400). This is an IPS panel, which lacks the perfect blacks of higher-end screens. The brightness also gives 450 nits it could be higher (we had no problems under the November sun, but in the summer it could be more difficult to watch it on the beach). But despite these more than acceptable compromises, the screen is large and with natural colors, perfect for watching some videos on TikTok or even a TV series on Netflix or Disney +. But be careful: by default the screen is set to 60Hz to save battery: go to Settings for switch to 90Hz and enjoy your games to the fullest.
Also interesting is the fact that POCO has managed to insert this large screen into a body from 164,56 x 75,78 x 8,75 mm, for a weight of 195 grams. The phone is still large, but by no means uncomfortable to use. Although those with smaller hands may have problems managing notifications at the top of the screen.
On the right side you will find the rocker for the volume and the button for unlocking and switching on, which also acts as a fingerprint reader (really accurate). The input for the nanoSIM and an SD card is on the left, while at the bottom you find the USB-C input and the 3,5 mm audio jack. Above and below are the stereo speakers as well.
POCO M4 Pro 5G review: hardware and performance
POCO has decided to equip its M4 Pro 5G with a Mediatek Dimensity 810, which we have to say performed well in testing for this review. (Our test device has 6GB of RAM, while the base model is 4GB). For day to day use, we've never experienced any slowdowns. We used the smartphone intensively during a working day, sending emails, managing conversations on Telegram, WhatsApp and Slack, making a few calls and a couple of short video calls. The smartphone is there seemed responsive, even when switching between apps. Nothing exceptional, but it does its duty very well.
Evening arrived, we tested a few games and were satisfied overall. Lighter ones like Clash Royale work great, while those that use a lot of sensors like Pokémon Go took a few more seconds to charge. Graphically intense games like Genshin Impact ran without abrupt interruptions, but performance was certainly not snappy. It's not a gaming smartphone, but it works just fine for those who simply want to relax a bit at the end of the day.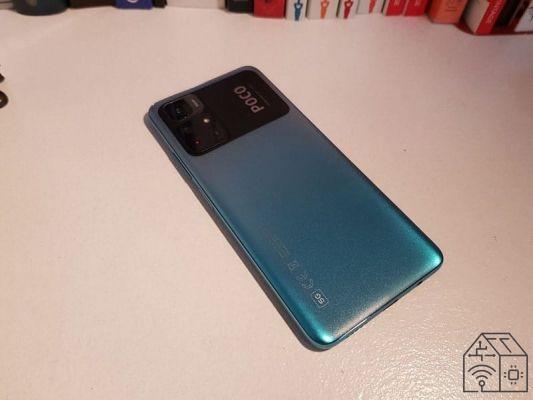 Different speech for the watching videos and TV series. Very smooth indeed, with the large screen and dual stereo effect speakers icing on the cake. There's also a 3,5mm audio jack input for wired headphones (although we used our Bluetooth headsets). Everything works really well.
Battery and fast charging
A note in itself deserves the battery from 5000 mAh and fast charging a 33W. The autonomy allows you to reach 6 hours of active screen per day, which means that even with intense use you can easily reach end of day with 20-30% autonomy. On the other hand, those who use the smartphone more mildly can easily reach two days.
But the most positive note is the charging at 33W. In this price range, usually many manufacturers forgo the speed of charging. POCO instead takes advantage of Xiaomi's great experience in this sector by giving you the possibility to recharge from zero to 100% in less than an hour (POCO assures you to make it in 59 minutes and indeed it is). With a quarter of an hour of recharging you should have what you need to face half a day of use, in an emergency.
POCO M4 Pro 5G review: the camera
On the back of our POCO M4 Pro 5G there are two sensors for the camera. The main one is a 50MP f/1.8, accompanied by an ultra-wide da 8 MP f / 2.2 and corner FOV di 119°. The photographs you can take with this hardware are not from a photo contest. But they do their job, especially in relation to the price. For the vast majority of users, they will be fine to post a few shots or videos on social media. Those more attentive to photographic quality will notice someexcessive noise even in the shots in optimal light conditions. And software isn't always perfect when shooting in portrait or night mode. It's not a smartphone you buy for the camera, but it looks to us discreet in relation to the price.
La 16MP front camera instead it seems pretty good for social shots and excellent for managing video calls. Nothing fancy, but you really don't need anything more. Here are some photos taken for example.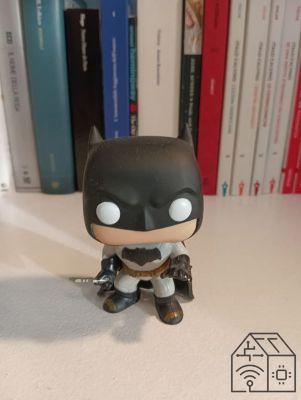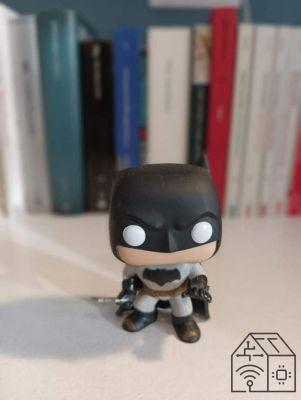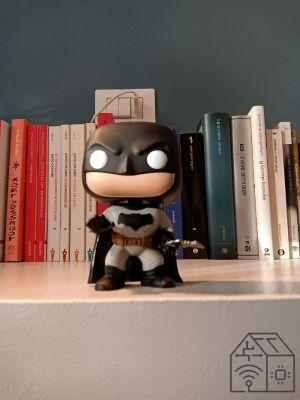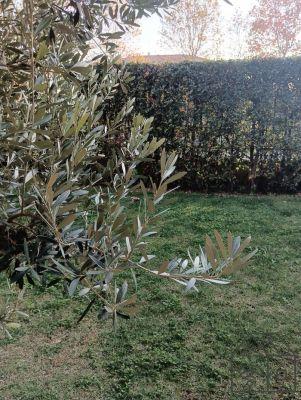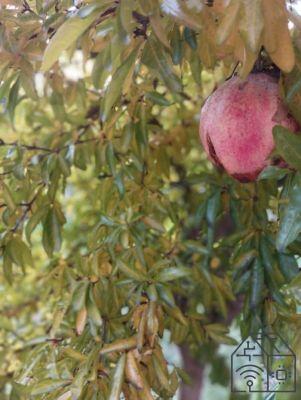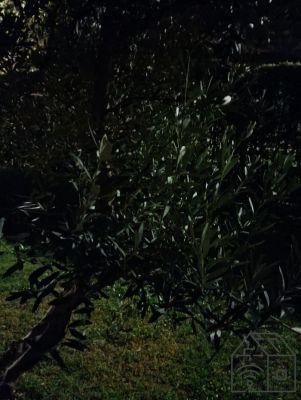 Software and functionality
By turning on POCO M4 Pro 5G you will find the operating system as the MIUI 12.5, which you can also find on all Xiaomi smartphones. And you find so many non-system applications, with a host of games and apps with various functions. If like us you want a smartphone as small as possible, you will spend a few minutes eliminating them. Different speech instead for the system apps, which we have found and without too many duplicates with the basic ones of Google. There are also Cleaner (which frees up some space and RAM when needed) and other management apps that are simple to use, although not that necessary.
Il POCO Launcher arranges your applications by categories, a division that requires an acclimatization period but is intuitive after a while. We did not particularly appreciate the choice of managing notifications with a swipe down on the left side of the screen, while doing it on the right activates the quick menu. With such a large screen, it turns out too far and it almost always requires two coats. But you can fix it by using one-handed navigation in Settings.
Also interesting is the multitasking management, which opens a context menu where you can also find other utilities, in addition to the open apps. Finally, basically you will find the navigation with the three contextual keys. If, on the other hand, you want to navigate with the full screen gesture seen in the latest two versions of Android, go to Additional Settings and then Full Screen Navigation to select it.
POCO M4 Pro 5G review: is it worth buying?
With a price from € 229,90 for the 4 + 64GB version and € 249,90 for the 6 + 128GB version (which we tested in this review), it is easy for us to recommend the POCO M4 Pro 5G. The camera isn't perfect, the processor isn't the fastest on the market. But in every department this smartphone does its duty. It also has good battery life, a large screen and the fast charging. And let's not forget the 5G, which will become more and more useful in the future.
The new POCO smartphone had an early bird price of 199,90 euros for the basic version and 219,90 euros for the 6GB of RAM. If you can find them a this price on offer (perhaps for Black Friday), they are an almost obligatory purchase. But even at full price on po.co it's really worth it: a great value low-cost.
OfferBestseller No. 1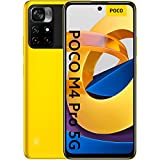 POCO M4 Pro - Smartphone 5G, 6GB RAM 128GB ROM, 6nm MediaTek ... 224,00 EUR −8% 206,99 EUR Acquista su Amazon