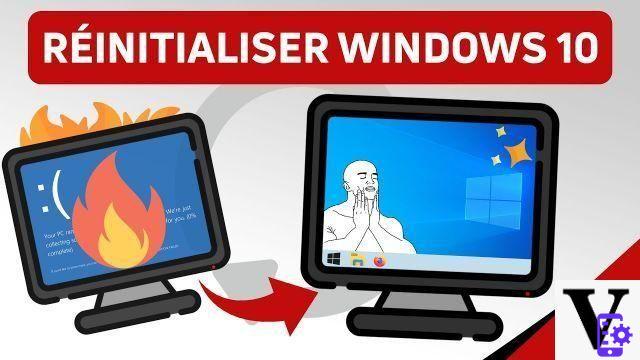 Want to reset your PC in Windows 10, but don't know how to do it? We show you the method in detail; it's very simple and it only takes a few minutes ...
You may want to completely reset a PC before handing it over to someone or simply to give it a new lease of life. In any case, the manipulation is quite simple, but you have to be careful to tick the right boxes if you really want to erase all the data. Beforehand, remember to back up your important files to external storage and connect your PC to the mains. Here are the steps to follow, step by step:
To get started, all you have to do is type "reset" in the search bar, which will display the "Reset this PC" tool in the list of proposals. You just have to click on it or validate by pressing the "Enter" key.
A window opens with a tab at the top Start on which to click. A new blue window opens with two rather self-explanatory options. Here, we want to delete everything, so we choose the 2nd option.
Then select Local relocation.
Then Modify the parameters.
The box Clean data is unchecked by default; remember to check it for a more in-depth cleaning of the storage. Click on To confirm to validate.
Then click Next. You have arrived at the last step, all you have to do is click on reset to start the process.
Several tasks will follow one another for a certain time (a few tens of minutes to several hours) without requiring any action on your part. When the prompt to choose the language appears, the reset is complete. You have two options: turn off the computer (in the event that you want to part with it to resell or give it away) or start the various Windows installation steps (in the case of a reinstallation ).

Windows installation can (re) begin.