Unlimited giga but also minutes and SMS for only 9,99 euros per month. This is the new one offering and TIM is offering to its landline customers. The promotion is called xTE TIM Cross L and is considered a sort of natural companion of TIM Unica. The reason? Let's do some clarity.
Unlimited gigs? Yes, but with two different TIM offers
xTE TIM Cross L it provides, as a basic rule, unlimited minutes to all national fixed and mobile numbers, unlimited SMS to all 50 Giga of data traffic. The cost is 9,99 euros per month, with the first month and the activation fee free.
The debit is made via residual credit, credit card or debit to the current account (bank or post office).
The promotion is valid until the 30 June 2021 and can be subscribed only from new customers, therefore from those who switch to TIM from another mobile operator.
But where are the unlimited giga? This is where it comes into play TIM Unique. Customers who have TIM both on their landline and on their telephone can activate TIM Unica, the offer it includes unlimited gigs for you and your family.
At that point, however, the method of charging changes. The monthly cost of xTE TIm Cross L is included in the fixed network bill together with the Automatic Top-up service on the bill.
Do you want to activate TIM Unica? Know that it is available for all fixed network customers with active domiciliation and with a TIM number associated with the same tax code as the fixed network holder. If you want to activate xTE TIM Cross L, just go here.
Rates and offers TIM: from 30 May the renewal method of Bestseller Offer No. 1 changes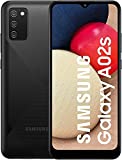 Samsung Smartphone Galaxy A02s 4G 6.5 Pollici Infinity-V HD...
Infinity-V 6.5 "display: movies, streaming and gaming experiences in HD + quality. And with the aspect ratio of 20: 9 ...
Elegant and ergonomic design: rounded lines for a comfortable grip. Let yourself be seduced by the colors and ...
Multi-camera system: capture your precious moments with the 13MP main camera, customize the framing ...
159,00 EUR −28% 114,50 EUR Buy on Amazon OfferBestseller No. 2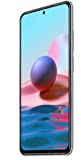 Xiaomi Redmi Note 10 Smartphone RAM 4GB ROM 64GB 6.43"...
[6.43 "AMOLED] Equipped with a new 6,43" AMOLED display. The detailed and clear display together with the slim design ...
[33W Quick Charge] Save time waiting for the battery to charge. Charging the 33W flash together ...
[Dual speakers] With higher volume and wider audio range, the dual speakers will transport you into the ...
179,00 EUR −8% 163,94 EUR Buy on Amazon Source Mondo Mobile Web Tags offer TIM TIM Unlimited gigabytes at € 9,99 per month: the new TIM offer