Depending on the Android phone or tablet you are using, you may not have much internal memory. Those who own a device that supports SD cards are certainly more fortunate in this situation because they have the ability to "extend" the internal memory thanks to an SD card. However it must be said that the apps they can not be stored on these SD cards if they are not "mounted" as internal memory. Below we will see just how to do it use SD card as internal storage on Android in order to have a real extension of the storage space to save anything, including applications.
Fortunately, starting with Android Marshmallow, this is actually possible for most Android devices available on the market and without having to activate root permissions.
Mount SD Card as Internal Memory
On many (but not all android devices there is a feature called "adoptable storage"And that's what we will use for that purpose. With this function you can use an SD card as if it were a permanent internal memory. In this way, the folders stored on the SD card are mounted as if they were internal. You can then store the data, including apps, on the SD card.
How to enable adopted archiving
To set up adoptable storage, you need to go to your device's storage settings. This varies from device to device. April Settings and find the way to the section "Archiving". Select "Storage settings".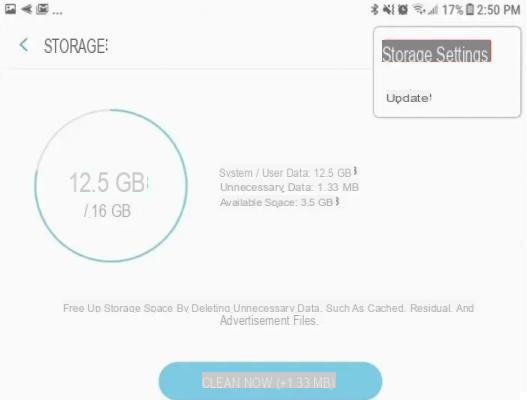 At this point it will be necessary format the SD card. There will be an option that will allow you to use yours SD card as internal memory. Select this option and let the formatting process run until it completes.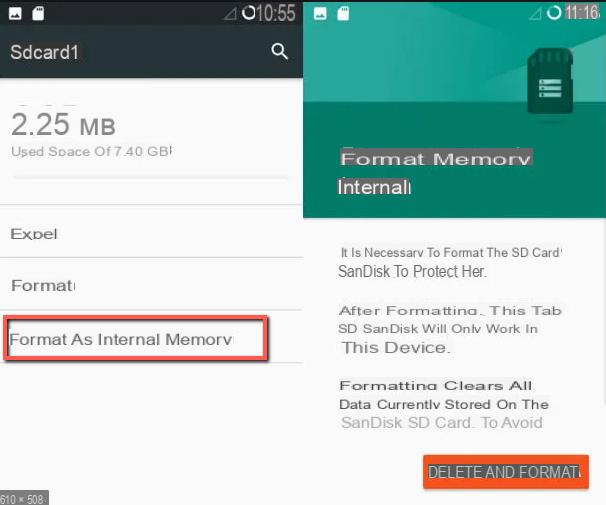 During formatting you will see this screen:
Next, you will need to select the "Migrate data" option.
Save data to SD card
Go back to the storage section of the app Settings and select your SD card. You will notice that there is now more space available.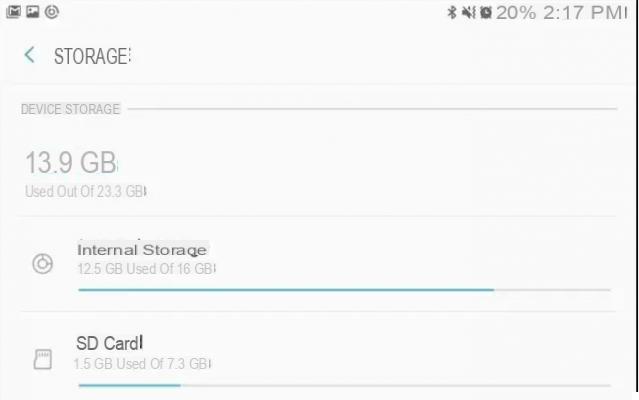 At the top right, try to see if there is the "Migrate data" option.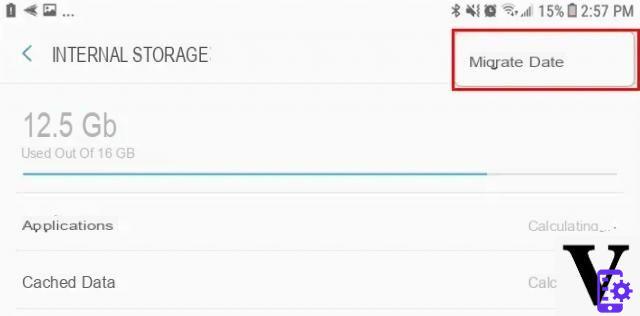 The device will provide details on how to free up space and migrate data to the SD card (used as internal storage)
Important Notes
When an SD card is formatted for use as internal storage, it is encrypted and cannot be used with another device. However, you can still decide to remove the SD card and use other SD cards with your device.
You also need to know that if you want to remove the SD card, you have to do it from the storage settings on your device. Select your SD card and use the "Disconnect" option.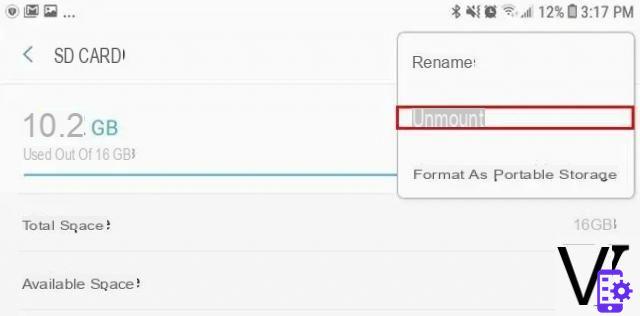 Also keep in mind that SD cards are not as fast as internal storage. This means that you may experience a deterioration in the performance of your Android device.
Portable storage SD card recovery
If you want to reuse the SD card as a normal portable storage device, you will need to format it again. To do this, select your SD card in your device's storage settings and select the "Format as portable storage" option.
Devices that support adoptable storage
By default, Samsung devices do not allow you to enable adoptable storage. However, you can do the root of your device and install an "adoptable storage enabler". Newer devices that have very large storage memories don't even have an SD card slot, so all of the above is not applicable (obviously).