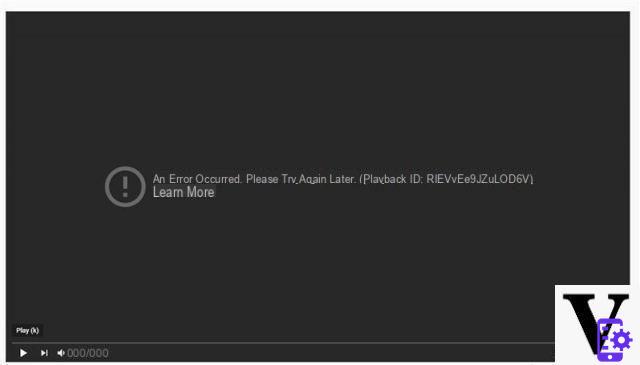 Microsoft recognizes in its help pages a problem with the new Windows 10 Edge (Chromium) browser: those who use the AdBlock or AdBlock Plus extension can no longer play videos on YouTube.
Can't play YouTube videos using Windows 10's new Edge browser? Microsoft acknowledges the problem on its help pages: "We have learned that a number of users who have AdBlock (Plus) or Adblock for Youtube installed are experiencing errors while playing videos. If you are the victim of this bug, you will probably end up with a black screen in the video player while trying to upload a video to YouTube ".
Edge and Adblock extensions bug YouTube
The problem does not only affect the version of Edge for Windows 10. All versions of the new browser, including that for macOS, are targeted. The same AdBlock, AdBlock Plus, and Adblock for Youtube extensions work normally on other browsers built around the Chromium rendering engine. Something to make users quite perplexed. Especially since Microsoft has been offering no other solution for several weeks than to deactivate these extensions..
Ad blockers modify the code of web pages on the fly to remove ad inserts and trackers. It happens by modifying this HTML code that the functionalities of certain sites can be "broken". Beyond that, these extensions are viewed with varying degrees of favor by site editors and industry giants, because they dry up the advertising revenue that allows Internet users to consult services like YouTube without spending a single penny.
Google, for example, is using all its influence to create common standards for the web to make advertisements less intrusive and to reduce the use of extensions like AdBlock - to perpetuate the advertising model on the web. For example, Chrome has helped pop-up windows disappear, videos with autoplay audio, and other abusive practices. But never went so far as to censor this type of extension on the Chrome Web Store.
Read also: Microsoft Edge becomes the 2nd most used browser in the world, ahead of Firefox
It remains to be seen whether Microsoft will quickly do what is necessary to quickly repair the problem, or whether it is necessary to get used to the idea that Microsoft Edge does the minimum service for this type of extension.
Source: Microsoft
Share
Tweet
Share
Envoyer à un ami