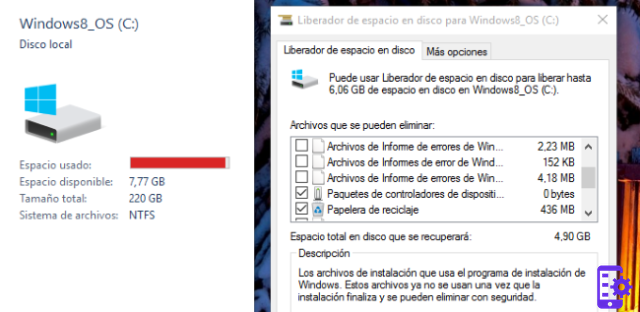 ---
However, it is possible to verify that it has been carried out consulting the troubleshooting history, reachable by navigating according to the following path: Start> Settings> Update and security> Troubleshooting> View the troubleshooting history.
However, it should be considered that, with a good probability, the general public will never see the affected release from this problem, since the 2004 version to date has been installed only by those who, voluntarily, have it downloaded and installed by manual search with Windows Update and already has versions 1903 or 1909. Also, 19041.21 is a build that is already a few months old. Who is installing the May Update right now it should already end up with "correct" versions, as a result, those who have installed the new version of Windows for some time are potentially involved without applying any other updates.
If you use Disk Cleanup manually for system files, it is good to remember that within ten days from the installation of a new version of the operating system, you can delete the Windows.old folder selecting the item "Previous windows installations". If you want to guarantee the possibility of going back, you must make sure that this check box is NOT selected.
Almost ironically, Disk Cleanup seems to be destined (like the Control Panel) to fall under the victims of software update bundled with Windows; the utility will in fact be replaced by the app Memory sensor, which will be integrated with a similar functionality to free up space.
If you are looking for a SATA SSD to speed up a PC maybe not of yesterday, you can take a look at the Crucial MX500, on Amazon for 45 euros
Windows 10: When Disk Cleanup cleans a little too much