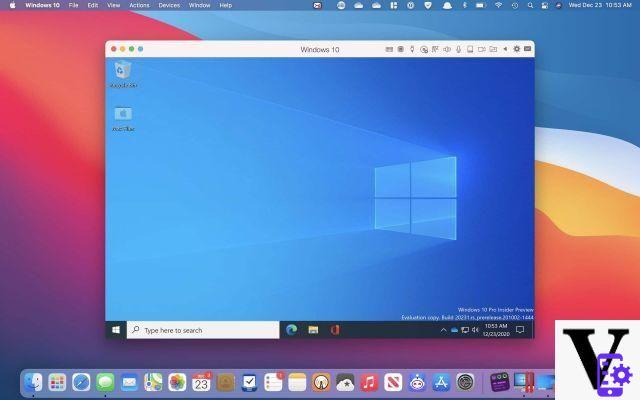 https://twitter.com/_AlexGraf/status/1332081983879569415?ref_src=twsrc%5Etfw%7Ctwcamp%5Etweetembed%7Ctwterm%5E1332081983879569415%7Ctwgr%5E%7Ctwcon%5Es1_&ref_url=https%3A%2F%2F9to5mac.com%2F2020%2F11%2F27%2Farm-windows-virtualization-m1-mac%2F
Graf was also able to run some x86 applications on this version of Windows for ARM64 architecture with results that in his opinion are comparable, even if lower perhaps due to the virtualization of the OS, to those of Rosetta 2.
The developer was able to achieve this by running the Windows ARM64 Insider Preview by virtualizing it through hypervisor.framework. This framework allows users to interact with virtualization technologies in the user space without having to write kernel extensions (KEXT), according to 9-to5 Mac who shared the news.
Furthermore, this it would not have been possible without applying a custom patch to the QEMU virtualization system. QEMU is an open-source emulator known for "achieving near-native performance" by running host code directly on the host CPU. So it goes without saying that only ARM guest systems can be perfectly virtualized on ARM devices like M1 chip-based Macs.
Read also: Apple M1, running Windows programs is possible (and easy)
The more geek users can try the system used by Graf by following the instructions written by the developer. Although the process is reproducible without major problems by experienced users, the developer remembers, it does not give access to a truly stable system.
The new MacBook Air with Apple M1 chip is available on Amazon with shipping in one day, don't miss it!
Windows ARM on Mac M1? Yes, and it seems to work very well!