Windows Live Messenger per iPhone e iPod Touch.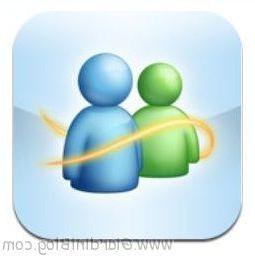 There isn't much to say about it Windows Live Messenger, I believe most are already familiar with Microsoft's famous instant messaging program.
Now with your own iPhone o iPod Touch you can exchange instant messages with your friends list, view and comment on their photos and status updates from Windows Live, Facebook and MySpace, you can also see what your friends share on Flickr, YouTube and other social networks and photo sharing sites, the permissions of the various sites are managed in your Live account by going to this page.
The various functions are:
Chat:
to exchange instant messages with Windows Live Messenger and Yahoo! Messenger. It is also possible to receive notifications when new messages arrive when the app is closed.
Social:
to see the updates of your friends on Facebook, Flickr, MySpace and others.
Photos:
to upload photos and share them with other friends. You can create albums, add descriptions and allow friends and family to comment on them.
Hotmail:
to log into your Hotmail email account and receive notifications when new emails arrive.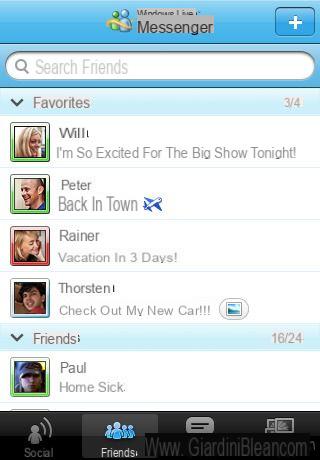 It must be said that the app does not hold the comparison with Windows Live Messenger for Windows, but in any case as a start you can be satisfied, waiting for improvements with the next versions.
Meanwhile, you can try the app by downloatheng it from the iTunes site
Scarica Windows Live Messenger su iThunes
Windows Live Messenger per iPhone e iPod Touch