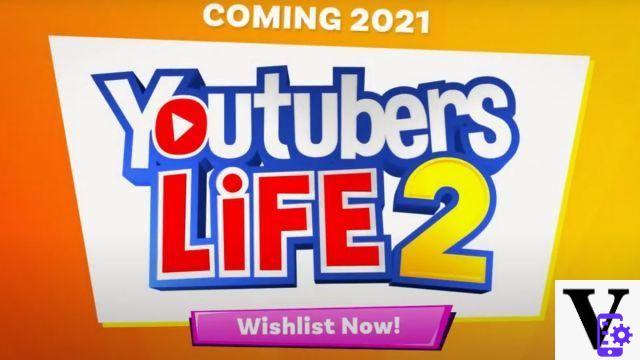 U-Play Online e Raiser Games announced the arrival of Youtubers Life 2, the sequel to the most famous Youtuber life simulator, launched in 2017. The second chapter will see the light in the course of 2021 and will be released exclusively (at the moment) on the Nintendo Switch. Let's find out all the details of the new chapter.
Cos'è Youtubers Life 2?
In the new chapter of Youtubers Life await us new locations, new social media, new locations and many customization options for our character and for the house we live in. The game will allow you to create your own Youtube channel and become a real web star. We will decide which is the best content for our channel, from video games, to reviews, to unboxing and much more. Subscription and viewing statistics will react directly depending on the content we bring.
The new mechanics of Trends, fluctuates daily and will affect your popularity as an aspiring Youtuber. This chapter will also allow you to relationship cards with NPCs (non-player characters) deeper, as well as new additional, varied and fun side missions.
As in the previous chapter, here too we will have the opportunity to improve our setup for better quality video and audio as well as useful supports to identify the topics of the moment and create that viral content that will make you touch the top. We will also be able to organize events to meet fans live and affirm our new role as web influencer.
READ ALSO Indie video games not to be missed: the best independent games of April
Youtubers Life 2 release date
Currently, an official release date has not yet been released, but we know that Youtubers Life 2 will be available this year on PC and consoles.
TagsYoutubers Life 2 Youtubers Life 2 officially announced