Dear nostalgics, welcome to our new column. In the coming weeks we will retrace our childhood together, bringing an anime that kept us company every Saturday throughout the XNUMXs and XNUMXs. Buckle up because we will take a dip in the past, in pop culture and in our childhood.
"Attack!". A battle cry that has marked an entire generation.
It is useless to deny it: all those who, in the 80s and 90s anxiously awaited the afternoon to watch Mila and Shiro two hearts in volleyball, have repeatedly tried to emulate the attacks of the Japanese champion with a lot of 'motivational scream' (but often with a very different outcome). On the other hand, even Mila Azuki, at the beginning of her sporting adventure, made a lot of messes, but with a lot of sacrifice and dedication - elements strongly rooted in Japanese culture - she managed to achieve her goal.
Mila Azuki, from rough diamond to volleyball champion: the plot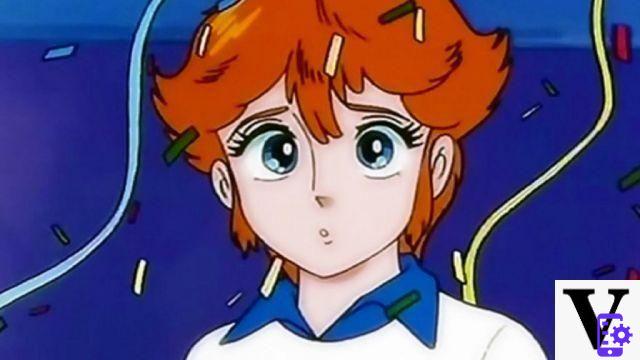 A necessary premise to introduce you to one of the most loved 80s anime ever.
On June 21, 1985, about 35 years ago, one of the most exciting and followed spokons ended in Japan, Attacker YOU!, created by Makimura Jun and Koizumi Shizuo and published by the Kodansha publishing house. The protagonist of the anime is Yu Hazuki (which in Italy becomes Mila Hazuki), a teenager who moves to Tokyo. Here she lives with her father, a photographer who recently returned from Peru, and her little brother Sunny, who will then follow her in all her challenges. Mila enrolled in middle school and this is where she immediately came into contact with volleyball. She is just watching a match when an accident leads her to invade the field in the middle of the match in progress. An episode that immediately puts her in rivalry with Nami Hayase, receiver of the school team. It is thanks to this unexpected event that Mila discovers that she has a strong talent for this sport. On the other hand it is the cousin of that Mimi Ayuhara who, even before her, taught dedication and sacrifice (often too much) in volleyball on the small screen.
Mila is certainly not the most disciplined of students and players. Her great dunk power leads her to believe that she is all she needs to become a champion e arrive at the 1988 Seoul Olympics. He doesn't think the same way Diamond, the terrible coach of Hikawa, who is also willing to use violence to put it in line. Our Mila will have to face many difficulties: hard training, injuries, tough rivalries and revelations that will change her life, like the one concerning her mother. Mila is convinced she is dead, at least this is the version given to her by her father. The truth is that his mother is alive and is Kyushi Tajima, a former volleyball player and sports commentator, who abandoned her because her husband had forced her to choose between family and career.
From student debut to national team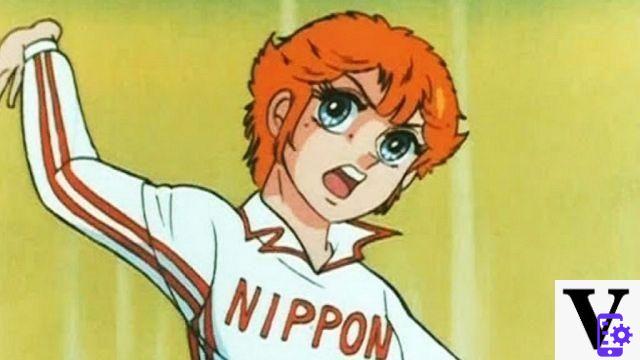 Mila's talent and Nami Hayase's discipline leads the Hikawa team to conquer the final of the student championship, where, however, they lose against the formation in which Kaori plays (Eri in the original) Takigawa, great champion already at the age of 15 and true promise of volleyball. Mila manages, not without great difficulty, to enter a professional team (the Seven Fighters) by becoming friends but also some rivals such as Yoghina Yokono and Sori Shinoda. The team manages to win the championship and the open tournament, and Mila is called up to the national team. It is here that she finds out about her mother, a revelation that upsets her to the point of abandoning training. It will be Shiro, her boyfriend, to console her and put her back on track. Mila then returns to the retirement of the national team and reconnects relations with her mother.
The Olympic national team of Japan, after the friendly won against the USSR, is divided into two teams: only the one that wins three friendlies between them will have more hope of bringing players to the 1988 Seoul Olympics. In the end, it is Mila's team. to win. A team is formed for the Four Nations Tournament. The series ends with Mila batting for the first match against Czechoslovakia.
Mila and Shiro, not just volleyball: friendship, sacrifice and love
And if theanime yes, it teaches us sacrifice and the determination to reach one's goal at whatever cost, it is also true that it addresses many other topics. One of them is the love. On the other hand, the title already shows us that there are two hearts in volleyball. If one is that of the unleashed protagonist, the other is that of Shiro, athletic and charming player of the Hikawa men's volleyball team. The challenges on the pitch, therefore, alternate with those of the heart, also because conquering it will not be easy.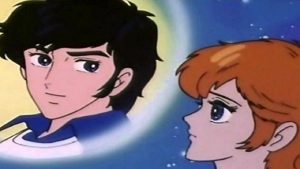 But we cannot talk about Mila and Shiro two hearts in volleyball without mentioning perhaps the most important theme: that of friendship. What the protagonist and her teammates bring to the small screen is the message of healthy competition that stands on strong mutual trust and constant encouragement. The anime brings us to experience the team as a family ready to support each other in any difficulty. And even when facing hostile / enemy people - see initially Us, then even more yoga e Customs - the watchword remains "do not give up", because everything can change.
Mila and Shiro, big differences between anime and manga
However, it must be emphasized that the manga and the anime have some important differences, in some cases almost shocking. In particular they concern the relatives of Mila. In fact, let's start by saying that in the manga Mimi Ayuhara is not Mila's cousin, but not even her sister or a distant relative. In fact, the two don't even know each other. As for the family, in the manga Mila does not have a brother named Sunny and her mother is really dead. Perhaps the most important difference, however, concerns Shiro: between the pages of the spokon, in fact, there is no love story, indeed, the two are just friends. Sunny, the mother and Yoghina herself are characters created for the exclusive use of the anime.
Italian adaptation: theme song, and main characters
The anime was broadcast for the first time in 1986 by Rete 4. The theme song is titled "Mila and Shiro two hearts in volleyball", with lyrics by Alessandra Valeri Manera, music and arrangement by Ninni Carucci and interpreted by Cristina D'Avena .
Mila (Yu) Hazuki - protagonist - At the beginning of the story he is fourteen years old and attends the Hikawa middle school
Shiro Takiki (So Tachiki) - Young promise of men's volleyball, in the anime he becomes Mila's boyfriend
Kaori (Eri) Takigawa - Promise of Japanese volleyball, Mila's rival and friend
Nami Hayase - Owner of the Hikawa volleyball team. At first he hates Mila, then they become great friends
Yogina Yokono - A hitter who will often compete with Mila for the titular role in the Seven Fighters
Miss Tajima - Former volleyball champion, now commentator. It turns out to be Mila's mom.
Dani Mitamura - Former Seven Fighters player and coach, second manager of Mila.
Daimon - Coach of the women's volleyball club of Hikawa, then of Unicorn.
Chibi - Mila's best friend at Hikawa
Sunny - Mila's little brother
Toshiko - Mila's father and famous photographer.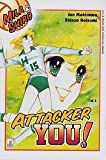 STARLIGHT N.125 - ATTACKER YOU - MILA & SHIRO N. 1
Buy on Amazon Tagsattacker you! mila and shiro mila and shiro two hearts in volleyball Mila and Shiro: when volleyball is (almost) everything