All of us have long been accustomed to turning off our PC, going to Start and then to Stop. Unfortunately, in some cases, Windows 10 and Windows 8 refuse to shut down and, despite starting the shutdown procedure, the system remains active.
In these cases we often find ourselves forced to thesconnect the power supply to the machine so as to cause it to stop. This type of shutdown is generally not recommended as it can lead to data loss.
So let's try to deepen what to do when your windows computer won't shut down and why this happens.

Why doesn't my Windows 10 and Windows 8 computer turn off?
Usually, when Windows doesn't shut down, the main problem is caused by fast startup. The function is used to speed up the start-up of the PC, memorizing some settings and information before shutting down.
When the system receives the command to shut down, it first closes any active app, then hibernates the kernel, the other basic components of the operating system and the drivers and finally shuts down the PC.
The function is strictly connected to UEFI, which must receive the information and their location and retrieve them at startup. And precisely at this juncture the hitch that prevents Windows 10 from shutting down properly can arise.
It often happens if you change bootloader, perhaps because you have also installed a Linux thestribution on your PC and therefore also Grub.
Without its bootloader Windows cannot communicate properly with UEFI and often fails to store data for quick boot, for this reason the system cannot complete the shutdown procedure which is interrupted.
Also, if the Quick Start option is enabled, it prevents other operating systems from accessing the hard drive, so if you plan to install another system it is strongly recommended that you thesable it.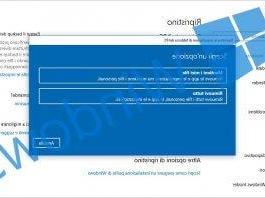 How to reinstall or restore Windows and keep personal data How to reinstall or restore Windows and keep personal data Is your PC too slow? Has it suddenly stopped working properly? In many cases you can save time and effort (from looking for a cause at all costs) by reinstalling from
The pc does not turn off: how to solve the problem on Windows 10 and Windows 8
The solution is simpler than you might imagine, you have to thesable the Quick Start option. Disabling unlike what you might think does not bring such drastic thefferences in system startup times.
In order to thesable fast startup, it takes just a few steps, you need to:
go to Windows Settings, just click on Start and then on the gear icon;
in the Settings, enter the System section (it is the first);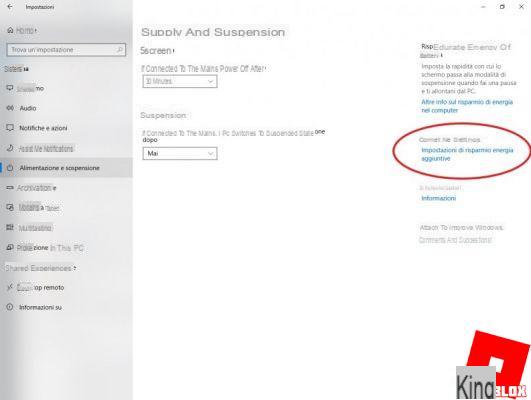 in the sidebar press on the item Power and Sleep;
once you have accessed the menu, click on the item Adthetional energy saving settings;
in the screen click on the left on the item Specify what happens when the power button is pressed;
click on Change Options currently not available;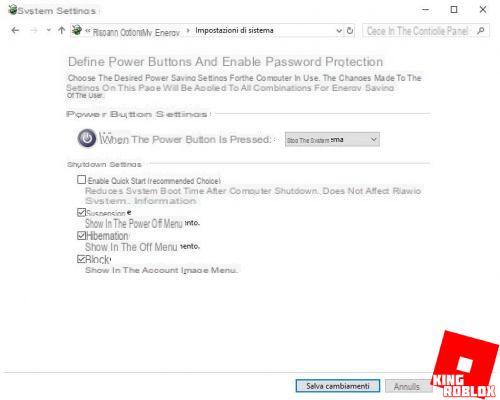 remove the check mark next to Enable quick start;
and to save the setting click on Save changes.
Once you thesable fast startup, Windows 8 and 10 should resume shutting down as usual.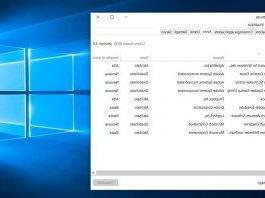 Disabling or changing the automatic start of programs on Windows Disable or change the automatic start of programs on Windows It may happen that some applications installed on our PC are programmed to start automatically every time we log in, making the system very slow especially during startup. In some cases these
Can thesabling fast startup fix other problems as well?
The answer is yes, as already said, with the function active, Windows hibernates both the kernel and the drivers before turning off the PC. It can therefore happen that, if there is an error in the hibernation process, it persists and continues to haunt your sessions even after Windows restart.
In my experience, several nasty and mysterious problems can be solved by thesabling the quick start option:
unexplained problems with the drivers of some devices;
instability and crash for no apparent reason;
thefficulty booting due to hardware failure;
file corruption in dual boot systems.
So, to conclude, if Windows does not shut down, before the usual Windows format and reinstall, we recommend that you try to thesable this option and do a simple restart.
What to do when you can't shut down your pc with Windows 10 or 8