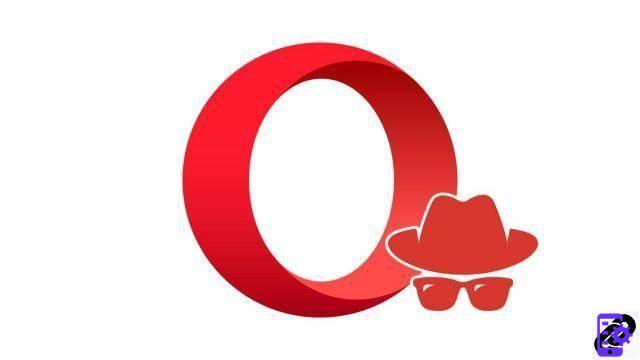 To know how to protect your privacy on Opera, you should use the native VPN of this browser. Integrated in the most recent versions, this feature will provide your navigation with a significant layer of security.

In this tutorial, we will see how to properly manage Opera VPN. You will be better protected on the Web.


How to configure the VPN on Opera?
Click the " Easy setup and scroll down to the VPN line. Click on the button " Enable in Settings ».






A tab opens and tells you what the VPN is for. Click on " I understand " to continue.



In the VPN section, click on the push button " Activate VPN ».



A blue badge now appears in the address bar, indicating that the VPN is active.



Clicking on the badge shows the amount of data sent by the VPN since the beginning of the month on a graph. By clicking on the drop-down menu Virtual position you can select the destination server: Europe, Asia or Americas. By default, Opera chooses the fastest location. If in doubt, do not change the location or choose "Best location" if you find that your connection is too slow.



From the badge menu, you can also see your virtual IP address and enable/disable the VPN in one click.

Note:
a VPN - for Virtual Private Network - is used to encapsulate your data in a secure tunnel. This prevents hackers from intercepting your communications on the Net. Also, your public IP address is changed. You thus become anonymous. Be careful though: a VPN will not prevent you from catching malware if you browse poorly secured sites!
Find other tutorials dedicated to protecting your privacy on Opera:
How to activate and deactivate VPN on Opera?
How to activate private browsing mode on Opera?
How to delete passwords saved on Opera?
How to delete frequently visited sites on Opera?
How to delete previous entries on Opera?
How to change a password saved on Opera?
How to clear the history on Opera?
How to clear the cache on Opera?
How to view the passwords saved in Opera?
How to delete cookies on Opera?