You have an account TikTok and you want to learn how to properly manage your contacts and your messages? This social network allows you to use direct messages to communicate with your acquaintances. This also works with members you follow. For your part, you can configure your account to choose who can solicit you on your email.
On TikTok, you can discuss in the comments of the videos, but also exchange through direct messages. To use this last feature, you must be over 16 and subscribe to the member with whom you wish to communicate. Regarding your own email, it is of course possible to control who can contact you. Follow this tutorial to learn how to limit access to your private messaging.
Allow Direct Messages on TikTok
Being part of a social network does not mean that you want to interact with everyone. TikTok allows you to limit the possibility of sending direct messages. You can, in fact, open your mailbox to people who are dear to you or... to no one. Previously, it was also possible to open it to all members of the network, but this functionality has been removed.
Here's how to access your direct message settings:
1. Launch the TikTok app on your mobile phone.
2. Click on the Me icon, located at the bottom right of your screen.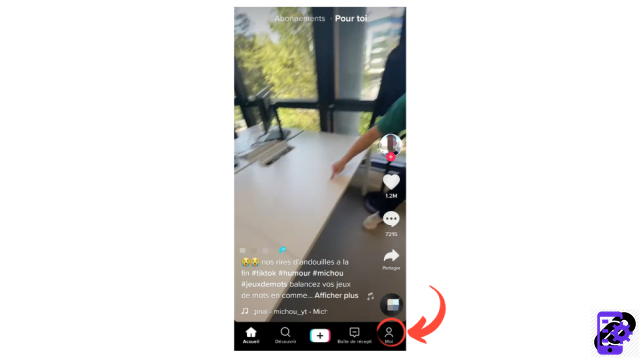 3. Tap the three horizontal lines at the top right of the screen to access your settings.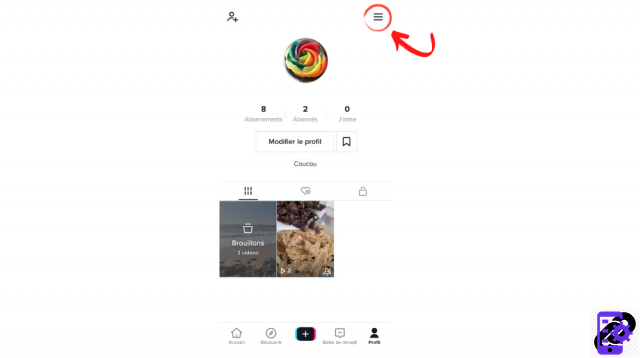 4. In the "Account" sub-menu, go to "Privacy", then to "Direct messages".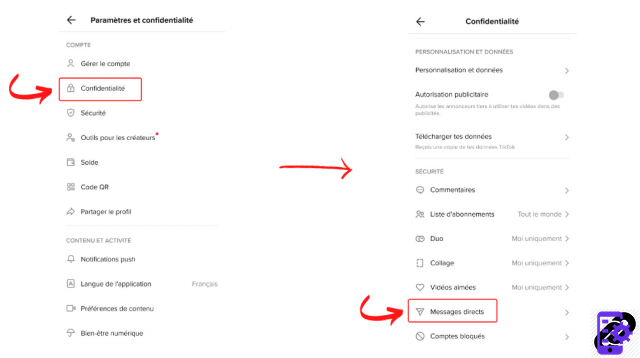 5. Select "Who can send you direct messages".
You have two options: "Friends" or "Nobody". Choose what suits you best.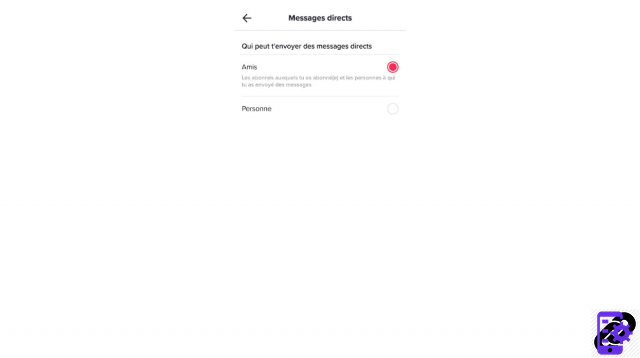 6. Congratulations, you have successfully configured your private messaging access!
Good to know: if you are under 16, access to direct messages is prohibited. TikTok has, in fact, implemented this measure to ensure that the youngest have better protection of their privacy.
Find all the tutorials to master all the features of TikTok:
Our complete TikTok file: tips, advice and tutorials.
How to manage your contacts and messages on TikTok?