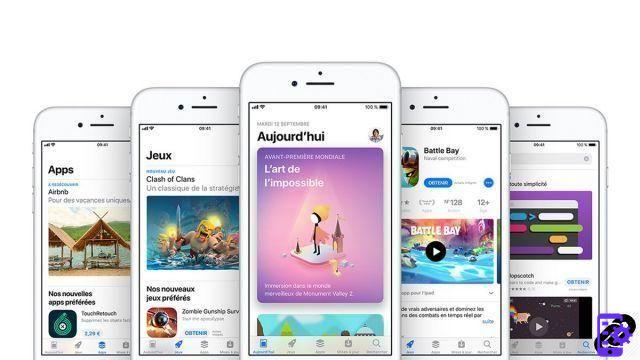 © Apple
With over 2,2 million apps on the App Store, it goes without saying that your iPhone screen can quickly become chaotic. So to make good use of your iPhone, it is more than recommended to regularly sort out your applications..

Several reasons for this. First, regular sorting will allow you to keep enough storage on the phone's memory to save your photos and videos, for example. Then, the more applications you install on your iPhone, the more you share your personal data with third parties who, most of the time, can access your location in real time.


Why is managing apps on iPhone important?
As explained in the preamble, the management of its applications on iPhone has several virtues that we will detail below.
iPhone storage space is limited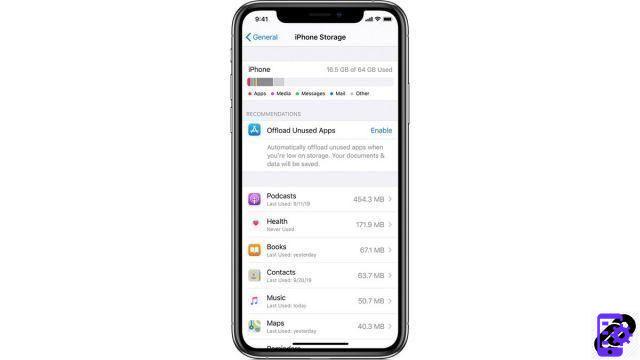 © Apple
This will not have escaped your notice: unlike the vast majority of Android smartphones, iPhones do not have an SD card slot to expand storage at will. In addition, opting for a more generous model in storage space will cost you much more.

You might as well get into good habits and keep the bare minimum in terms of applications so you don't have to regret buying a low-capacity iPhone.


Higher battery consumption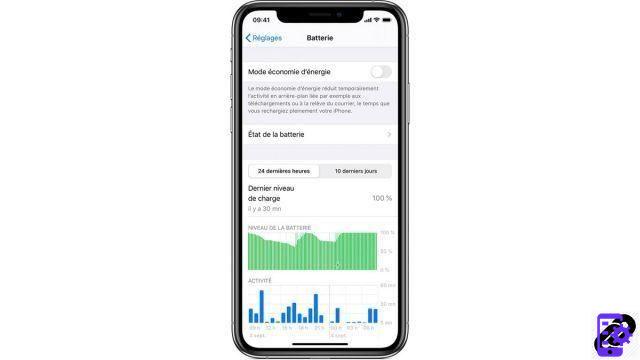 © Apple
Most apps continue to run in the background. Whether it's updating your location or simply checking for new notifications. This logically leads to a drain on the iPhone battery. Also reducing the number of installed applications mathematically reduces the amount of sources to draw on the autonomy of the smartphone. This is all the more important on older smartphones, whose battery tends to wear out more.
Higher RAM consumption
If the most recent iPhones have 3 to 4 GB of RAM, models from a few years ago can only count on 2 or 3 GB to ensure multitasking. Therefore, the more applications are running in the background, the more the phone's RAM is used. We will therefore end up with a slower phone, which has trouble switching from one application to another, or even closing a window.
Protect your privacy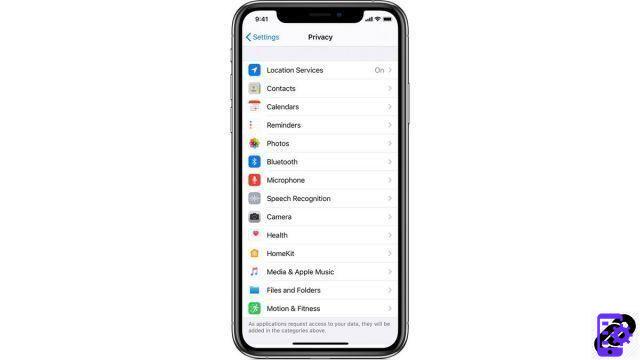 © Apple
The notion of privacy is difficult to address in the case of a smartphone which, in essence, is a device that locates us permanently. However, it is possible to reduce the amount of data left behind by paying attention to the permissions granted to applications.
Social networks are among the most curious applications about us. Also, you can, via the settings, remove an application's access to certain personal data on your iPhone.
Manage your apps
Now that the stakes are laid, let's see how to effectively manage its applications on an iPhone.
Remove unnecessary apps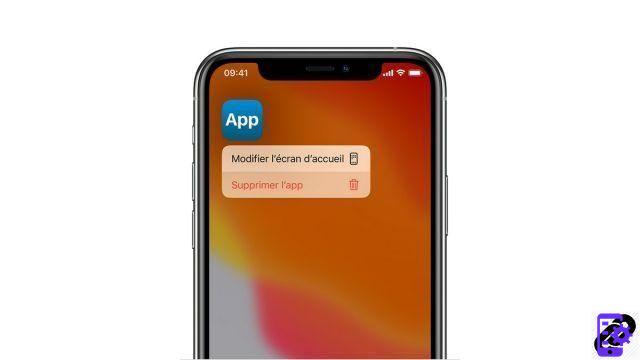 © Apple
Everyone has applications on their smartphone that have only been used once, or that we no longer need. Take advantage of this awareness to delete apps on your iPhone that no longer serve you!
You'll reclaim space, consume less battery and RAM, and reduce the amount of personal data leaking from your smartphone.
Keep your apps up to date
Just like iOS, which must be kept up to date for security and functionality, apps installed on your iPhone must also be running on their latest available version.
For this, two options are available. You can update your applications on iPhone manually, or opt for the automatic update of your applications on iPhone.
Manage app notifications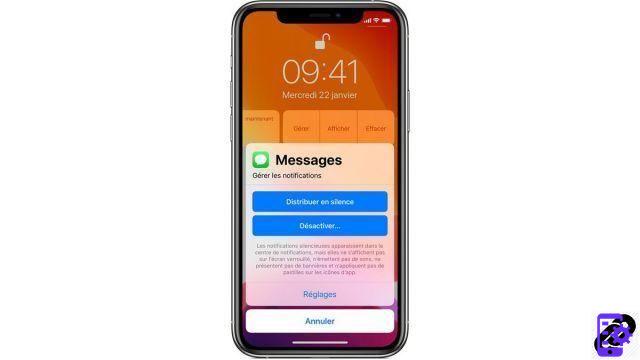 © Apple
Notifications are a double-edged sword. If they allow you to keep abreast of the latest news or recently received messages, they promote distraction and consume – they too – battery by forcing the ignition of the iPhone screen.
Also it can be good advice to disable notifications for certain applications on your iPhone. A good way to save battery, and silence certain applications that are not intended to notify you of anything.
Install only the apps you plan to use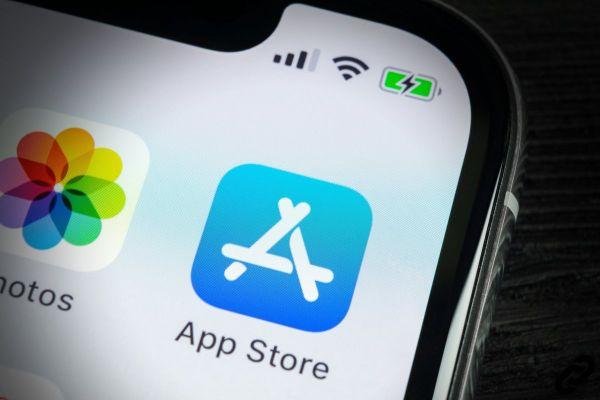 © Shutterstock
This may make sense, but we know from experience that browsing the App Store means taking the risk of installing a lot of applications that we don't necessarily need.
Also before installing an application on his iPhone, ask yourself simple questions: do I really need this application? Can't I access the same service from a website (this is for example the case of all social networks)? Will it continue to serve me after its first use?
If the answers to these questions are negative, perhaps it would be better to hold you back this time.
Manage app permissions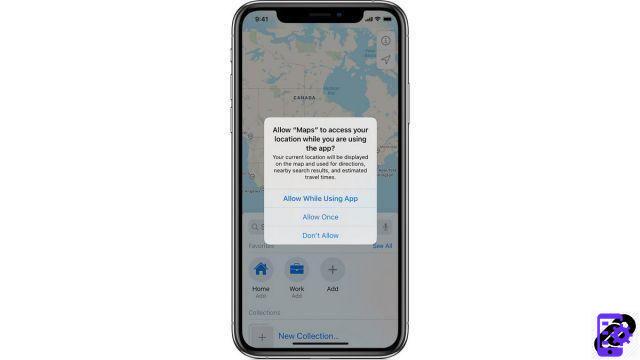 © Apple
Since the release of iOS 13, the operating system will always ask you to allow apps to access personal data on the iPhone you launch for the first time. This could be access to your microphone, your camera or more recently your location.
If you've given an app too lenient permissions and you regret them, be aware that it's possible to revoke apps' access to certain personal data on the iPhone.
Find other tutorials to help you get the most out of your iPhone:
How to master all the features of your iPhone?
How to configure and update your iPhone?
How to debug and repair your iPhone?