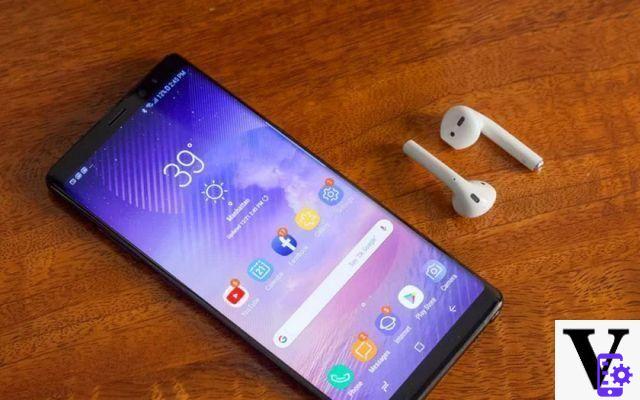 AirPods can be used on an Android smartphone or Windows 10 PC. Apple is not known to be open about using its products with other platforms or services. But it deviates from this principle with regard to its true wireless headphones. Their use with other OS is even very easy. However, you are not going to be able to enjoy all the features of AirPods.
The AirPods have gone a long way in popularizing truly wireless headphones. Since their debut at the same time as the iPhone 7 and 7 Plus, more and more models are launched on the market. Do not hesitate to consult our file on the best alternatives to AirPods that you can use without a hitch on a Android smartphone.
But for some reason or another, if you want to be able to use AirPods on an Android smartphone, it's still very possible, even though these headphones are designed to perform best on an iPhone.
How to Connect AirPods on Android or Windows 10
The sound quality is absolutely the same whether using AirPods on iPhone, Android smartphone or PC Windows 10. However, pairing is less easy than with Apple devices, without being complicated. You also lose some features like auto-pause when one of the two earbuds is removed or features triggered by tapping on the earbuds.
Launching the personal assistant, playing / pausing and going to the next track do not work for example when tapping on the headphones. However, the double tap works to answer calls when you do not have the smartphone in hand. Apart from these small aspects that they have less compared to use on iPhone, AirPods are used like any other true wireless earphones on Android.
How to pair AirPods on Android
This is done like with other bluetooth headphones. You have to perform a swipe on the smartphone and connect to the AirPods which will be easily detected. On iPhone, we would just open the box / charging station near the smartphone and then click on Ok when a notification appears on the iPhone. In the case of an Android smartphone, here is how to proceed:
Put the AirPods in their case
Open the case
Long press the setup button which is behind the case. An amber light will blink several times and then turn white
Quickly activate Bluetooth on the Android smartphone (AirPods only remain discoverable for a limited time)
Once the headphones are detected, press to pair
On a Windows PC, the process is almost the same, as long as the device has Bluetooth connectivity.
To read also : Windows 10: how to activate Bluetooth on PC and pair it with other devices